Fact-Checkers Blast "False" Dem Character Attacks Vs Kavanaugh
Fact-checkers are blasting Senator Kamala Harris and liberal groups for lobbing false and misleading attacks against Judge Kavanaugh following his confirmation hearing last week: Fox News: Sen. Kamala Harris, D-Calif., and Planned Parenthood have come under fire after accusing Judge Brett Kavanaugh of describing contraceptives as "abortion-inducing drugs" — when he was only summarizing the […]
September 11, 2018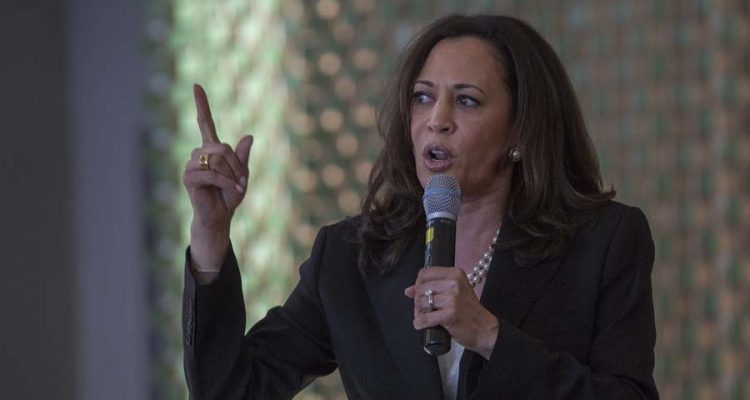 Fact-checkers are blasting Senator Kamala Harris and liberal groups for lobbing false and misleading attacks against Judge Kavanaugh following his confirmation hearing last week:
Fox News: Sen. Kamala Harris, D-Calif., and Planned Parenthood have come under fire after accusing Judge Brett Kavanaugh of describing contraceptives as "abortion-inducing drugs" — when he was only summarizing the position of a pro-life group.
Their edited version of Judge Kavanaugh's comments, which summarized the position of a group, were rated as "False" in a new fact check from Politifact:
Politifact: "Did Brett Kavanaugh Call Birth Control Abortion-Inducing Drugs? No."
"In Harris' tweet, Kavanaugh appears to define contraception as abortion-inducing. But the video failed to include a crucial qualifier: "They said." In fact, he was citing the definition of the religious group Priests for Life. He has not expressed his personal view. We rate this statement False."

David Lat, founding editor of Above The Law, broke down a number of "unfair and unfortunate" attacks from Democrats that have nothing to do with Judge Kavanaugh's jurisprudence:
"The illegitimate reasons relate to Judge Kavanaugh's integrity and ethics. As David French put it in an excellent essay for the National Review, the nominee has been the victim of unfair and unfortunate attacks on his character.

"The most recent attacks accuse Judge Kavanaugh of committing perjury. He has testified for dozens of hours at three separate confirmation hearings — in 2004 and 2006 for the D.C. Circuit, and last week for the Supreme Court — and his opponents have been scouring this voluminous testimony to try and find what they view as false and misleading statements."
Originally posted on America Rising Squared.
Keep tabs on the Democrats. Sign up for news.
Keep tabs on the Democrats. Sign up for news.