January 23, 2018
Federal Prosecutor: "Getting A Call From Percoco" Like Getting One From Cuomo Himself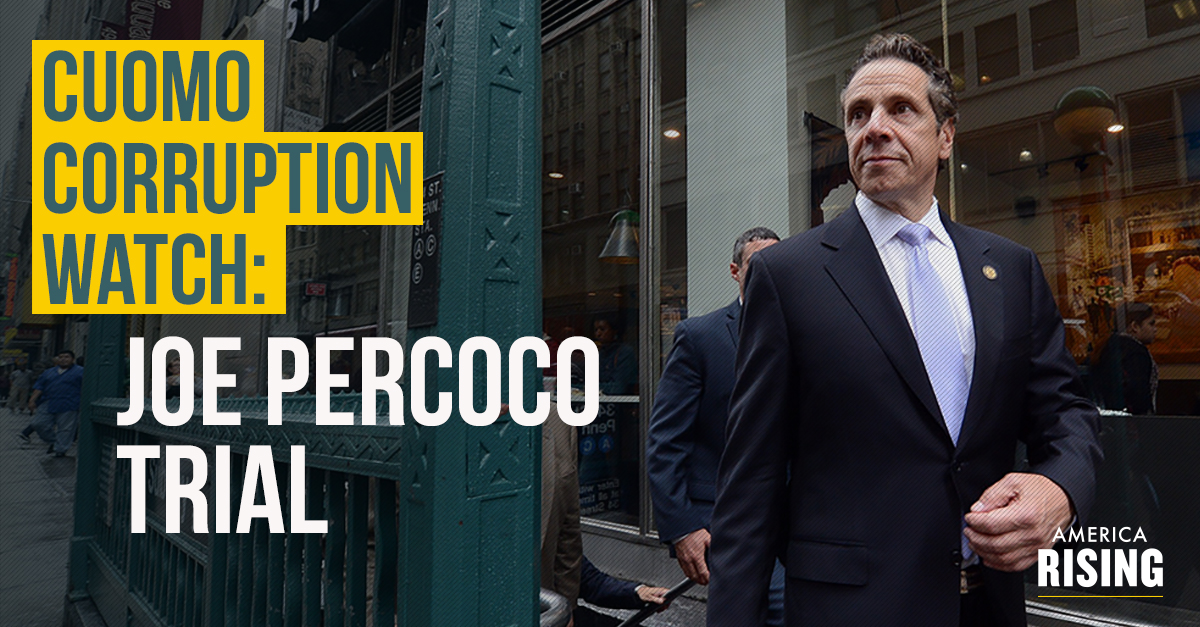 Today, opening statements were made in Joe Percoco's federal corruption and bribery trial. Tellingly, federal prosecutors used their time to detail for the jury how extensive Percoco's connections to Governor Andrew Cuomo were:
Assistant U.S. Attorney Robert Boone, in his Tuesday opening statement, accused the governor's longtime adviser and close friend Joseph Percoco of using his position to line his pockets. "This case is about corruption — the old-fashioned kind," Boone told the Manhattan Federal Court jurors in his 30-minute address. "Everyone in state government knew who Mr. Percoco was," Boone continued. "He was the governor's right-hand man. Wherever the governor went, Percoco went."
To illustrate the deep Percoco-Cuomo ties, Assistant U.S. Attorney Robert Boone stated that "getting a call from Percoco was like getting a call from the governor himself":
"Getting a call from Percoco was like getting a call from the governor himself,'' Boone told jurors as he outlined the government favors – aid for the power company's project and undoing a state agency determination over union labor rules on a state-funded project in Syracuse.
The bad headlines for Governor Cuomo are only going to get worse as the trial moves forward. Underscoring that the conduct of the Cuomo administration is going to play a major role in the prosecution's case, Governor Cuomo's chief of staff was set to be one of the first witnesses:
Gov. Cuomo's chief of staff is among the first witnesses set to be called Tuesday at the corruption trial of a former aide who the governor once likened to a brother — and whose case threatens to thwart his potential presidential ambitions. Linda Lacewell, who's been described as Cuomo's "minister of defense," will be called to the stand following opening statements in Manhattan federal court, prosecutors said.
While Joe Percoco might be the one on trial, it's clear that the prosecution's case is also an indictment of Governor Cuomo's scandal-plagued administration.