Government Funding Fight Pits 2020 Dems Vs. 2018 Dems
The Democratic Party is a leaderless party, wracked by constant infighting. The latest example? The showdown over preventing a government shutdown. In their disarray, the Party is finding itself caught between Democrats who are eyeing a presidential run and those who are running for re-election next year in red states. The major story about the […]
December 6, 2017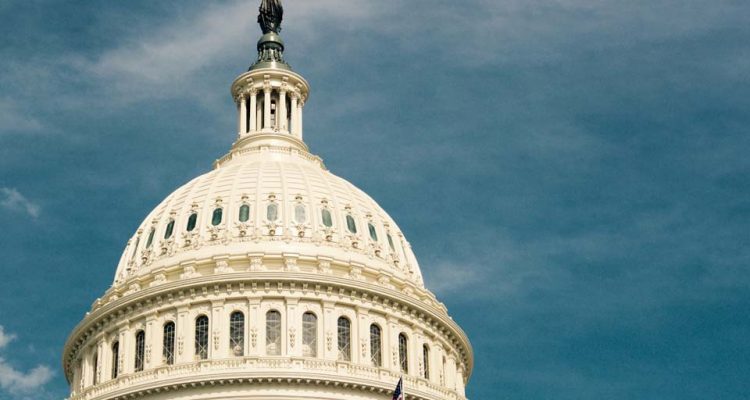 The Democratic Party is a leaderless party, wracked by constant infighting. The latest example? The showdown over preventing a government shutdown. In their disarray, the Party is finding itself caught between Democrats who are eyeing a presidential run and those who are running for re-election next year in red states.
The major story about the Democratic Party this year has been the far-left's takeover. Given that, it's no surprise that Senators interested in running for president, like Elizabeth Warren, Kamala Harris, Kirsten Gillibrand, and Bernie Sanders are voicing the most liberal position, and advocating a shutdown if they don't get their way:
"Democrats who are considering running for president in 2020 are calling for a hard line by threatening a government shutdown if Republicans don't agree to protect young immigrants who came to the country illegally as children from deportation. Sens. Elizabeth Warren (D-Mass.), Kamala Harris (D-Calif.), Cory Booker(D-N.J.) and Bernie Sanders (I-Vt.), all prospects to run for president in three years, say they won't vote for a year-end funding bill while these immigrants face the threat of deportation."
This radical, far-left posture has provoked a great deal of worry in their Senate colleagues who are up for re-election next year. Senator Jon Tester (D-MT) called his liberal colleagues' position "stupid talk." Meanwhile, Senator Claire McCaskill (D-MO) – perhaps in a bid to appease all sides – hedged her position, but spoke out against a shutdown:
"Sen. Claire McCaskill (D-Mo.), who is up for reelection next year in a state Trump carried with 56 percent of the vote, said, 'I don't have much appetite for a government shutdown and I don't like lines in the sand.' McCaskill said 'fixing the law for the Dreamers is a very big priority,' but declined to endorse the position of liberal Democrats."
This year, the Democratic Party has veered sharply to the left. As Senator Tester and McCaskill's comments show, that's going to be a major encumbrance for their campaign's next year.
Keep tabs on the Democrats. Sign up for news.
Keep tabs on the Democrats. Sign up for news.