Governor Cuomo's Awful Tax Record Exposes His Tax Reform Comments As Phony
Governor Andrew Cuomo (D-NY) has been a vocal opponent of efforts to reform the United States' outdated tax code. Yet, a look at Governor Cuomo's horrendous tax record shows that he should be more concerned with his failings in Albany, not what's going on in DC. In 2011, Governor Cuomo promised he wouldn't raise taxes: […]
September 29, 2017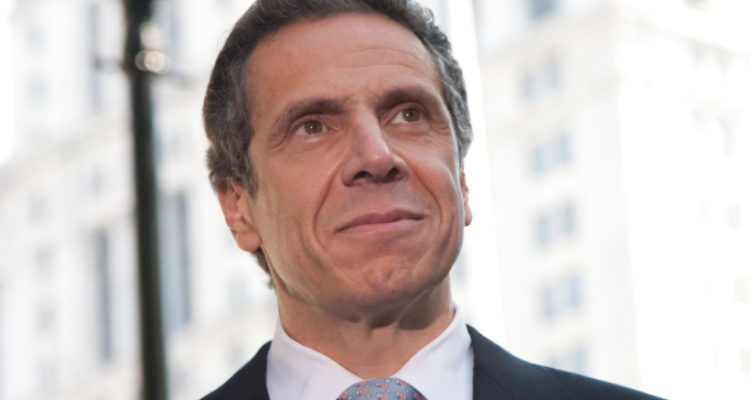 Governor Andrew Cuomo (D-NY) has been a vocal opponent of efforts to reform the United States' outdated tax code. Yet, a look at Governor Cuomo's horrendous tax record shows that he should be more concerned with his failings in Albany, not what's going on in DC. In 2011, Governor Cuomo promised he wouldn't raise taxes:
"Mr. Cuomo began his first term by laying out an economic agenda that would limit taxes and spending. He campaigned on a promise of not raising taxes — 'I say no new taxes, period,' he declared on the day of his inauguration — and he repeated that message many times this year. At times, Mr. Cuomo found himself more closely aligned with Republicans than Democrats."
Yet, Governor Cuomo has broken his "no new taxes" promise multiple times, according to the New York Post. If Governor Cuomo were really worried about the impact of limiting federal tax deductions, instead of just playing politics, here's an easy solution: lower state taxes New Yorkers pay.
After all, Governor Cuomo has it in his power to reduce to crushing tax burden New Yorkers face right now. Yet, instead of working on that, he's blasting efforts to lower taxes nationally. The fact that he won't even consider lowering state taxes to solve this problem shows all his bluster on tax reform is really just crocodile tears.
Keep tabs on the Democrats. Sign up for news.
Keep tabs on the Democrats. Sign up for news.