Hakeem Jeffries is Living in a Fantasy World
Chairman of the House Democratic Caucus Hakeem Jeffries (D-NY) believes we should "put some respect on Joe Biden's name," because as he claims, "President Biden has had a very good first year."
January 19, 2022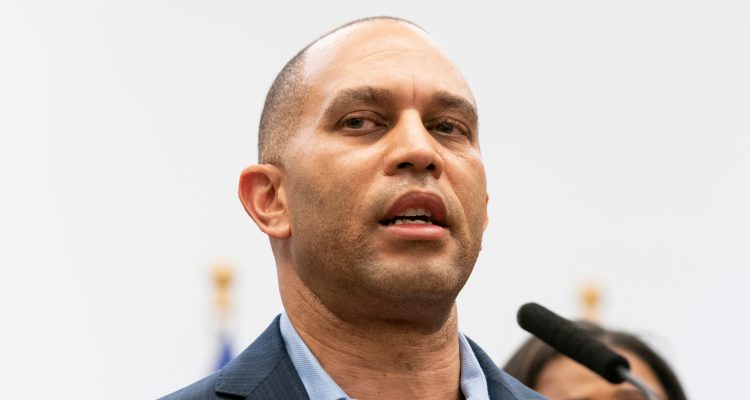 Chairman of the House Democratic Caucus Hakeem Jeffries (D-NY) believes we should "put some respect on Joe Biden's name," because as he claims, "President Biden has had a very good first year."

The American people strongly disagree. A Morning Consult/Politico poll released this morning reveals a whopping 68 percent of Americans believe the country has seriously gotten off on the wrong track under Biden's first year as president.

Americans also strongly believe the country is headed in the wrong direction and they are putting the onus on Joe Biden for not being capable of leading the country.

Jeffries' own colleagues, including former DCCC Chair Rep. Cheri Bustos, also disagree with his assessment of Democrats' first year of unified control of government.

New York Times: "We really kind of need to reset at this point," said Ms. Bustos, who is retiring from a district that swung to Donald J. Trump in 2020. "I hope we focus on what we can get done and then focus like crazy on selling it."

America Rising Spokeswoman, Kristen Bennett: "Hakeem Jeffries is living in a fantasy if he actually thinks Joe Biden has had a successful first year in office. Biden's legislative agenda is on life support, inflation is skyrocketing, the supply chain crisis has left grocery stores barren across the country, and he's failed to properly address the COVID pandemic."

Keep tabs on the Democrats. Sign up for news.
Keep tabs on the Democrats. Sign up for news.