Kamala Harris in Iowa: "Noncommittal" "Vague" "Lack of Precision"
Kamala Harris has had a rough week in Iowa and Democrat voters in the state have been critical of her performance. She often struggled to answer questions about where she stands on key issues and her presentation was often lackluster, which did not go unnoticed. Politico: Kamala Harris' big question mark "But in her early-state […]
February 28, 2019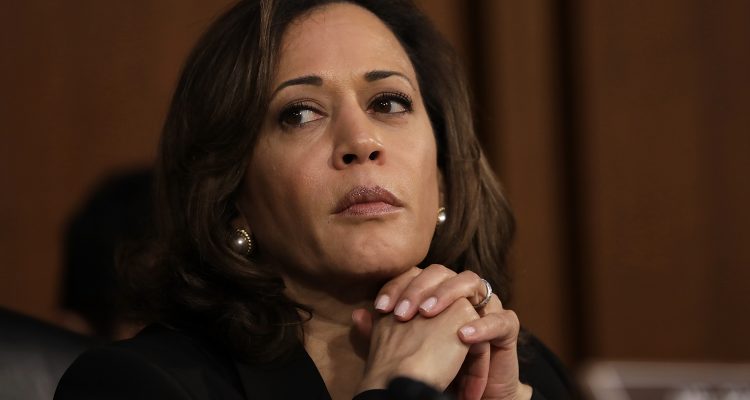 Kamala Harris has had a rough week in Iowa and Democrat voters in the state have been critical of her performance. She often struggled to answer questions about where she stands on key issues and her presentation was often lackluster, which did not go unnoticed.
Politico: Kamala Harris' big question mark
"But in her early-state debuts, Harris has at times compensated for her lack of precision and detailed policy prescriptions by lapsing into prepared remarks, turning to legislation she supports — even when it indirectly relates to the question — and leaning on anecdotes to connect with audiences."

"She's been noncommittal or vague on a range of issues. And she's had to walk back or elaborate on answers she gave in the moment, on everything from eliminating private insurers to her response to actor Jussie Smollett's alleged deception. "

"In the past, she's avoided the media and sometimes come off as too programmed."
Huffington Post: Kamala Harris Leaves Iowa With A Promise To Keep Getting Better
The California senator learned last weekend just how seriously Iowans take caucus season. Is she up to the task?
"I felt like she maybe needs to know a little more about the current and past policies on immigration to be able to better answer the question that I gave her," said Reyes, a co-founder of the immigration advocacy group Dream Iowa, as Harris stood nearby. "Not just her but all of the presidential candidates."
Yahoo News: Harris attracts crowds in Iowa, but leaves questions about what she believes
"[S]ome also expressed disappointment in her unwillingness to commit to concrete policy proposals."

"'She didn't really go into details,' said Maria Alcivar, a Democrat who had enthusiastically supported Sen. Bernie Sanders, I-Vt., in the 2016 primaries. 'And I think we want to know the details,' in particular about immigration. Ed Fallon, a commentator on Iowa politics who has been "bird-dogging" candidates — as he put it — for 32 years, thought Harris did well to talk about climate change. But he was not fully satisfied with what he heard. 'Mentioning climate change and prioritizing it are two different things,' Fallon said.
The New York Times: For Kamala Harris, a Strong Start, but With Some Notable Stumbles
"On issues ranging from breaking up big technology companies to the crisis in Venezuela to reparations for African-Americans — and even the allegations against the actor Jussie Smollett — Ms. Harris has not offered positions when asked, had to clarify her views and softened her previous comments."

"In other instances, she appears uneasy committing to a policy at all, perhaps sensing a political hazard."
Keep tabs on the Democrats. Sign up for news.
Keep tabs on the Democrats. Sign up for news.