Kamala Harris Praises Democrat Socialist Alexandria Ocasio-Cortez: "She Is Challenging The Status Quo."
Sen. Kamala Harris embarked on the soft launch of her 2020 campaign to promote her new book, The Truths We Hold. Unsurprisingly Harris provides rosy revisions to her record both as Senator and Attorney General of California. In an interview with NPR about the book, Harris emphasized her opposition to the death penalty: "To be […]
January 8, 2019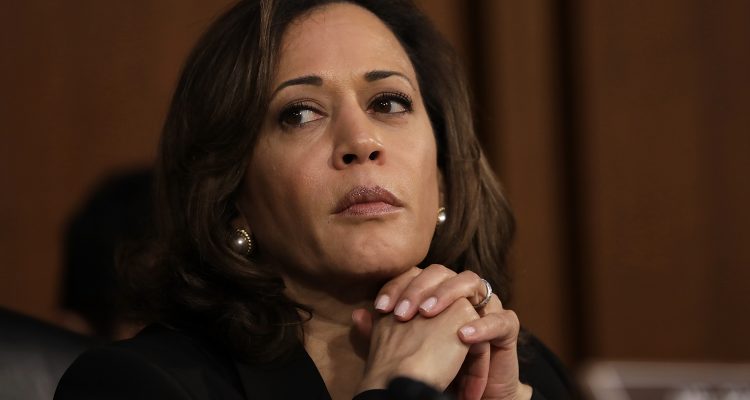 Sen. Kamala Harris embarked on the soft launch of her 2020 campaign to promote her new book, The Truths We Hold. Unsurprisingly Harris provides rosy revisions to her record both as Senator and Attorney General of California. In an interview with NPR about the book, Harris emphasized her opposition to the death penalty:
"To be clear, I am personally opposed to the death penalty. I have always been — and I remain — opposed to the death penalty. I believe for a number of reasons that it is a flawed system both in terms of the way that it has been applied historically, which is disproportionately against people of color and poor people."
Despite her personal objections to capital punishment, as the state's top attorney she failed to help Kevin Cooper get off death row by not allowing DNA testing in a controversial case.
Harris is striving to stay in the good graces of the progressive base of the party who have previously raised questions about her record on criminal justice. In an interview with ABC's The View she was quick to praise the far-left's rising star, Alexandria Ocasio-Cortez, in the same week that the freshman Dem proposed a 70 percent tax plan.
Harris needs all the support she can get to distinguish herself from the crowded primary field. It may only be 2019, but the battle for the 2020 nomination is in full swing.
Keep tabs on the Democrats. Sign up for news.
Keep tabs on the Democrats. Sign up for news.