Heartbreak for New York Democrats
Voters showed no love for New York State Gov. Andrew Cuomo this Valentine's Day, with a new Quinnipiac poll revealing a whopping 63% of voters do not want him to run for President in 2020. "Only half a box of Valentine's chocolates for New York Gov. Andrew Cuomo today," said Tim Malloy, assistant director of […]
February 14, 2018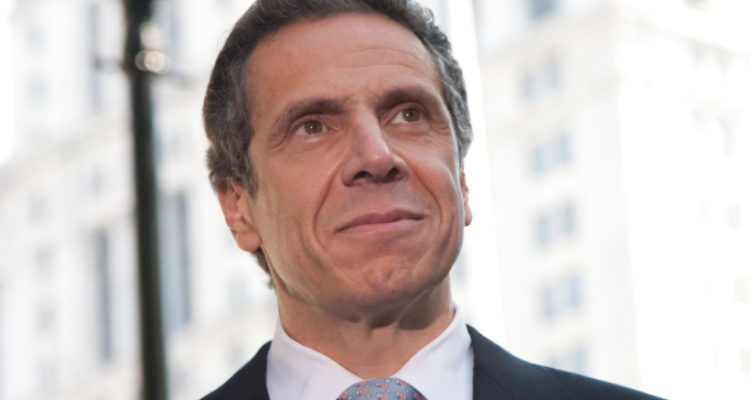 Voters showed no love for New York State Gov. Andrew Cuomo this Valentine's Day, with a new Quinnipiac poll revealing a whopping 63% of voters do not want him to run for President in 2020.
"Only half a box of Valentine's chocolates for New York Gov. Andrew Cuomo today," said Tim Malloy, assistant director of the Quinnipiac University Poll. "Support for Gov. Cuomo is as grey as a February Day. And upstate, it's downright chilly."
Could it be that the endless onslaught of negative headlines are taking their toll on Andrew Cuomo? After all, his trusted friend and former chief of staff is accused of exchanging cash for favors while working on the taxpayer's dime. The Governor has also been dodging questions as Joe Percoco, whom Cuomo once described as his father's third son, undergoes trial on bribery and corruption charges.
While New Yorkers really don't want Cuomo to run for President, they aren't enamored with any other Democrats either.
On this Valentine's Day, 58 percent of voters reject Senator Kirsten Gillibrand as a 2020 contender. And Mayor Bill de Blasio can definitely forget about it with a massive 78 percent of voters axeing the idea of him as President.
Although 2020 prospects for Cuomo, Gillibrand and de Blasio look bleak, it could be worse: no one's going to have a more dreary Valentine's Day than Senate Minority Leader Chuck Schumer who's job approval rating is at a 19 year low!
Happy Valentine's Day, you can check out the newest poll results from Quinnipiac University here.
Keep tabs on the Democrats. Sign up for news.
Keep tabs on the Democrats. Sign up for news.