Hillary Can't Stop Talking About 2016
Over the weekend, Hillary Clinton spoke at the India Today Conclave where she slammed Trump voters and blamed them for her 2016 election loss. The former Secretary of State was asked why President Trump won more white women voters. Her response? White women only voted for Trump because their husbands told them to: NTK Network: […]
March 13, 2018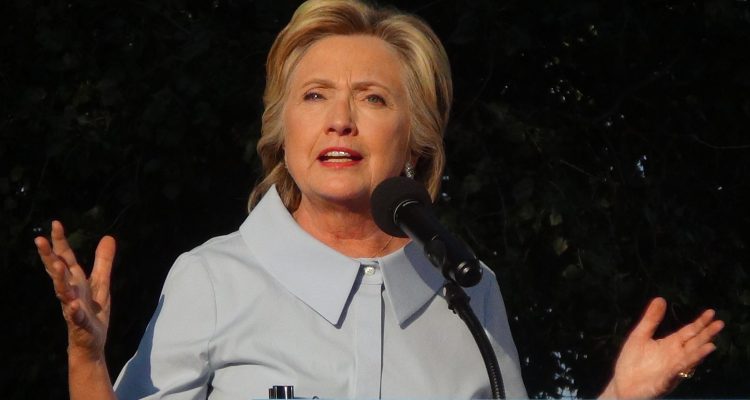 Over the weekend, Hillary Clinton spoke at the India Today Conclave where she slammed Trump voters and blamed them for her 2016 election loss. The former Secretary of State was asked why President Trump won more white women voters. Her response? White women only voted for Trump because their husbands told them to:
NTK Network: "[Democrats] do not do well with white men and we don't do well with married, white women," Clinton explained. "And part of that is an identification with the Republican Party, and a sort of ongoing pressure to vote the way that your husband, your boss, your son, whoever, believes you should."
The Washington Post called her negative comments "the gift that keeps on giving."
"She played up the states that supported her as more economically advanced than the states that voted for Trump, calling them 'dynamic' and 'moving forward.' Then she again suggested Trump supporters were motivated by animosity toward women and people of color.
'If you look at the map of the United States, there's all that red in the middle where Trump won,' Clinton said. 'I win the coast. I win, you know, Illinois and Minnesota — places like that.'
She went on: 'But what the map doesn't show you is that I won the places that represent two-thirds of America's gross domestic product. So I won the places that are optimistic, diverse, dynamic, moving forward.'
Hillary Clinton can't stop talking about 2016 and reminding voters of her terrible candidacy. Democrats up for election this year will need to address her continued hold on their party and her negative portrayal of Trump voters.
Keep tabs on the Democrats. Sign up for news.
Keep tabs on the Democrats. Sign up for news.