Hillary Charges Dems for Data
Hillary and her emails are back in the news again. This time for charging the DNC and DCCC more than $2 million for the email list and other voter data from her 2016 campaign. The Intercept: The Democratic Party is Paying Millions for Hillary Clinton's Email List, FEC Documents Show Fox News: Hillary Clinton's email […]
April 26, 2018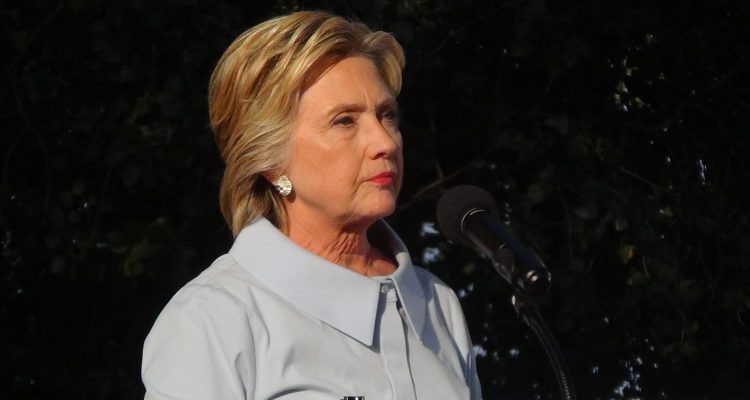 Hillary and her emails are back in the news again. This time for charging the DNC and DCCC more than $2 million for the email list and other voter data from her 2016 campaign.
The Intercept: The Democratic Party is Paying Millions for Hillary Clinton's Email List, FEC Documents Show
Fox News: Hillary Clinton's email list, voter data, campaign software costing Democrats millions, report says
Hot Air: Too Good To Check, But Not To Cash One: Hillary's Charging Dems $2.4 Mil For 2016 E-Mail List
Twitchy: 'She is the worst': Democrats paying Hillary's 'Onward Together' more than $2 million for email list
Instead of being a team player and giving the info to the Democratic Party- as the Obama campaign did– she instead decided to build up her own war chest. The check will be cashed by Hillary's new PAC Onward Together.
What's worse is that she's doing this as the DNC is currently behind in fundraising:
"The numbers also show that the DNC has spent $90.5 million this cycle — nearly $2 million more than it has taken in — and has just $9.3 million in cash on hand. By contrast, the RNC has nearly $43 million in cash on hand and a surplus of $17.6 million."
Hillary's unwillingness to help is doing some damage to the Democrats' resources during this competitive midterm cycle where they look to take back control in the House and Senate.
Keep tabs on the Democrats. Sign up for news.
Keep tabs on the Democrats. Sign up for news.