Hillary Fundraises for Dems Despite Plunging Poll Numbers
Hillary Clinton is more unpopular than ever according to a new poll: "Only 27 percent of those polled had a very or somewhat positive view of the former secretary of state, according to The Wall Street Journal/NBC News poll…It is a new low for her in the poll, which clocked her popularity at 30 percent […]
April 19, 2018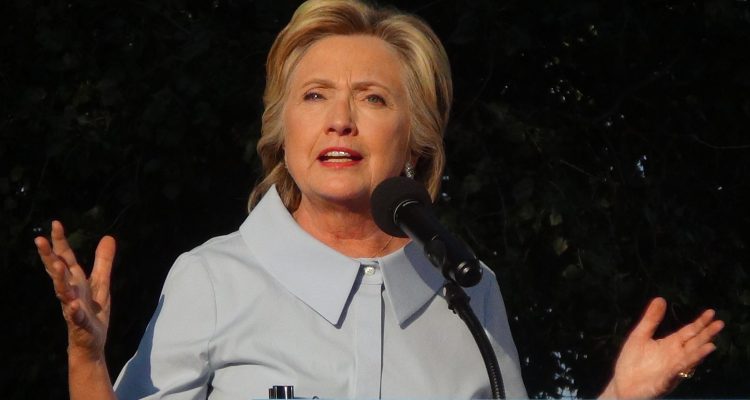 Hillary Clinton is more unpopular than ever according to a new poll:
"Only 27 percent of those polled had a very or somewhat positive view of the former secretary of state, according to The Wall Street Journal/NBC News poll…It is a new low for her in the poll, which clocked her popularity at 30 percent in August 2017."
Despite their former nominee's lack of popularity, Democrats look to keep her involved in the 2018 cycle including headlining a DNC fundraiser next month. Those in attendance include 2020 presidential contenders California Sen. Kamala Harris and New York Sen. Kirsten Gillibrand.
This event will be her first after drawing criticism from donors for hosting a fundraiser for her new organization "Onward Together" in New York City the same night as a DNC event.
Hillary just won't quit and Democrats have no clear plan for her in the midterms.
Keep tabs on the Democrats. Sign up for news.
Keep tabs on the Democrats. Sign up for news.