House Democrat Admits Intention to Impeach President Trump Regardless of 'Investigation' Findings
Rep. John Yarmuth just admitted that House Democrats are exactly who we thought they were: partisans hell-bent on impeaching President Trump no matter what they find during their sham "investigation."
November 14, 2019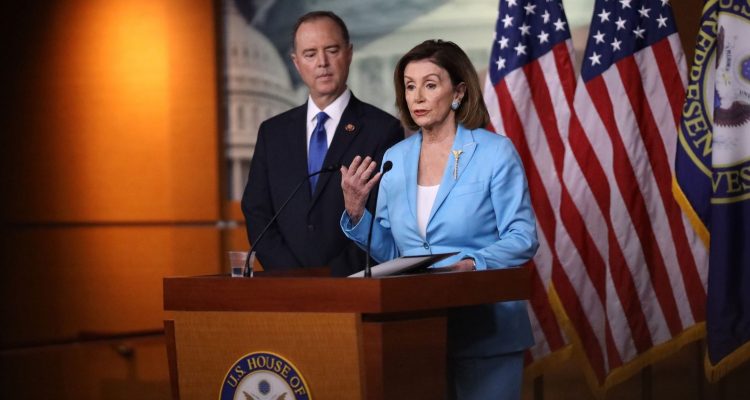 Rep. John Yarmuth just admitted that House Democrats are exactly who we thought they were: partisans hell-bent on impeaching President Trump no matter what they find during their sham "investigation."

Washington Examiner: "Democrats said they are ready to vote to impeach the president, regardless of how the hearings turn out or how they influence public polling that currently shows the nation is deeply divided over the issue."

According to Yarmuth, Democrats indicated where they stood on impeachment when they voted to approve a resolution to launch an impeachment inquiry.

Washington Examiner: "Yarmuth said Democrats have already signaled their desire to impeach the president by voting in favor of an Oct. 31 resolution to sanction the impeachment proceedings. Only two Democrats voted against the resolution. 'I think our members, in voting for the inquiry, reflected where we are," Yarmuth said. "I don't think public polling will change it.'"

Democrats have zero intention to run an objective process since they are in pursuit of an outcome that their base has been begging for since the day the President took office. Let's not forget they have been planning this impeachment effort since the day Trump was inaugurated.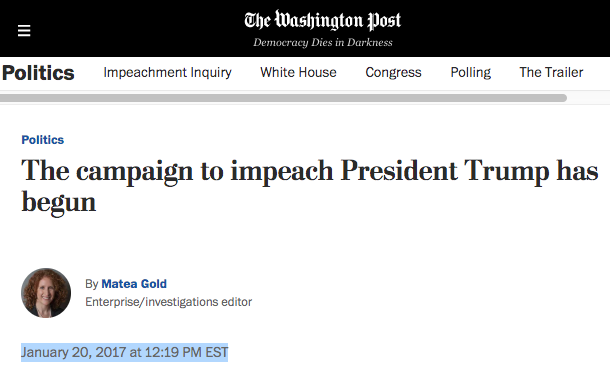 Keep tabs on the Democrats. Sign up for news.
Keep tabs on the Democrats. Sign up for news.