House Democrats in Disarray as Majority Thins and Pelosi Desperately Hangs Onto Gavel
The House Speaker faces a potential final term with a fractured caucus and brewing ideological war.
January 4, 2021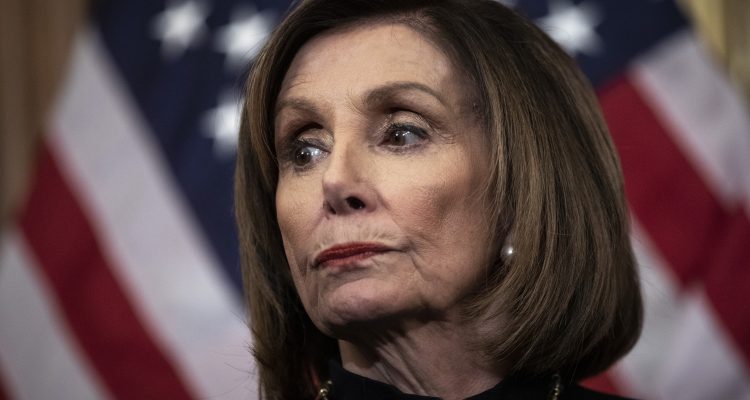 Nancy Pelosi barely squeaked by as she secured the Speakership for the 117th Congress. Observers are speculating that this will be Pelosi's last term at the helm of the House regardless of whether she leads her caucus through a second straight electoral rout at the hands of House Republicans.

The House Democratic caucus narrowed significantly to the point where Pelosi has little room to navigate as she attempts to keep her members together. Pelosi had trouble stifling tough votes in the 116th Congress and introduced rule changes to suppress the voice of the minority in the House even further.
Her grip over the Speakership has grown tenuous. So much so that she allowed members who had tested positive for coronavirus recently, without a subsequent negative test, to travel to Washington D.C. to cast a vote for her.
The thinning of members also means that each vote she loses means even more. Five Democrats in tough districts decided that the vote to support Pelosi just wasn't worth the political blowback in their districts. Conor Lamb, Jared Golden, Abigail Spanberger, and Mikie Sherrill all cast their vote for someone other than the Speaker.

Democrats have been in disarray for the past two years. House Democrats were unable to pass a budget last year, and nothing that has happened in the past few months gives any hope that we will see anything resembling a productive caucus.

And most consequently, there is an ideological war going on that cost the caucus a significant part of their majority in 2020, while the Squad continues to give tepid support to the Speaker and her agenda. Speaker Pelosi looks to be in for a tough time in 2022.

Keep tabs on the Democrats. Sign up for news.
Keep tabs on the Democrats. Sign up for news.