House Speaker Mike Madigan Fostered Toxic Office Culture
Michael Madigan's operation has been rife with allegations of harassment and toxic work culture.
February 5, 2020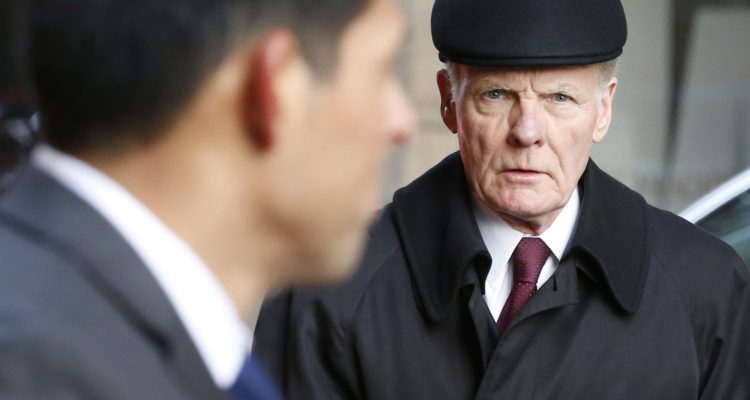 Michael Madigan's office is under fire again for its handling of harassment allegations. This time, the AP is reporting that his office is facing scrutiny for the handling of a sexual misconduct probe into former Democratic state Rep. Jack Franks.

Madigan's official office and political operation have experienced a rash of harassment allegations, instances of inappropriate behavior, and examples of a toxic working environment.

WBEZ: "A powerful former Springfield lobbyist and close friend of House Speaker Michael Madigan once sought leniency for a state worker in a disciplinary case by arguing that the worker "kept his mouth shut" about an unspecified rape downstate."

WBEZ: "Newly obtained emails plainly demonstrate McClain's unique level of access and influence. McClain urged Quinn's aides not to let pending disciplinary action against the state worker 'get out of hand.' A day later he thanked them for what he said was the abrupt postponement of a hearing in the case, saying, 'Nothing happens accidentally.'"

This is not an isolated incident for the Madigan machine. At least four other times individuals close to Madigan have lost their jobs for participating in a toxic work culture, bullying, or sexual harassment. This culture is a creature of its leadership: Michael Madigan.

Here's a refresher on the litany of incidents:

Tim Mapes, former Madigan Chief of Staff, Executive Director of the IL Democratic Party

CBS 2: "Sherri Garrett, an account technician and minutes clerk in the speaker's office, came forward Wednesday with claims that Mapes made repeated inappropriate comments and failed to take allegations of sexual harassment by others seriously."

"In one instance, in December 2014, while staffers at the statehouse were preparing or inauguration proceedings, Mapes allegedly told her out of the blue that 'I needed to make sure that I was not showing my pink bra," because "the girls who work on the second floor like to leave little to the imagination.'


"In another instance in September 2015, Garrett said a former co-worker approached her with allegations of sexual harassment by a House Democrat. Garrett said she shared that information with Mapes, asking him to make sure the representative stopped such behavior.


"Mr. Mapes then said to me, 'Are you reporting the situation because you were upset the representative isn't paying attention to you?'" Garrett claimed.

WTTW: "A long-awaited report on sexual harassment in the Illinois House has House Speaker Michael Madigan (D-Chicago) on the hot seat..It outlines a culture of fear, intimidation and bullying under Madigan's fired former chief of staff Tim Mapes."

Kevin Quinn, Top Madigan Political Aide

WJBC: "A high-ranking member of House Speaker Mike Madigan's political organization has been fired after an investigation into sexual harassment allegations, Madigan said Monday. Kevin Quinn, who's worked with Madigan's political committees for nearly 20 years and previously worked in the House speaker's state government office, was let go for engaging in 'inappropriate conduct.'"

WGN: "Hampton said [Kevin] Quinn sent her a series of inappropriate text messages leading up to February of last year. "I managed the unwanted attention for five months. I asked him to stop seven times. It never stopped. I feared not responding to my supervisor because I did not want him to tell the Speaker or Alderman Quinn that I was not cooperating with my work"

Shaw Decremer, Former Senior Madigan Political Aide & Lobbyist

NBC 5: "A second high-ranking operative for Speaker Michael Madigan has been quietly removed from the powerful Democrat's political organization, according to multiple sources. Shaw Decremer, who once worked as a Madigan staffer and is now a prominent lobbyist, has been a longtime campaign aide, but in recent years has done so on a volunteer basis. NBC 5 has learned from several sources…that allegations of his inappropriate behavior led to his removal." 

"Decremer has been a Madigan supervisor on numerous political campaigns, overseeing campaign workers embedded in various races across the state. He is also known for his work as an expert in the petition process."


"Decremer's departure comes as Madigan reels over allegations of sexual harassment made against another high-ranking aide, Kevin Quinn, who was fired a week ago."

Lou Lang, Deputy Majority Leader of the House under Madigan

WGN: "State Rep. Lou Lang (D-Skokie) on Thursday resigned his post as deputy majority leader of the Illinois House amid allegations of harassment and retaliation. Maryann Loncar…claimed Lang repeatedly harassed and intimidated her over the years."

The Telegraph: 'Capitol building will remain 'unsafe workplace' as long as Madigan is speaker
"When Madigan joined the group of reporters, he began as he has all too often in the past year-and-a-half, by singling out Bishop.


"'Which one is from the Policy Institute?' he asked snidely…


"…In response, the speaker's longtime spokesperson, Steve Brown, pointed at Bishop and said, 'Right here.'


"'Illinois News Network,' Bishop politely and professionally corrected.


"Madigan, House speaker for all but two years since 1983, immediately pointed to a television reporter to Bishop's left in the collection of reporters and stated the apartment complex where he lives.


"'And you live in Lincoln Tower,' Madigan said.


"Wondering why Madigan would be telling a fellow journalist that he knows where he lives, Bishop asked if the questions were a form of intimidation.


"'Yeah, right,' Madigan responded.


"'Only if you want them to be,' Brown added."


"The Illinois State Capitol will remain an unsafe workplace for too many people as long as Madigan remains speaker."

Keep tabs on the Democrats. Sign up for news.
Keep tabs on the Democrats. Sign up for news.