How Democrats' Push for Gas Tax Holiday Gimmick Undermines Their One Legislative Accomplishment
Experts say a federal gas tax suspension would "strangle" the infrastructure bill "before it is even up and running."
July 14, 2022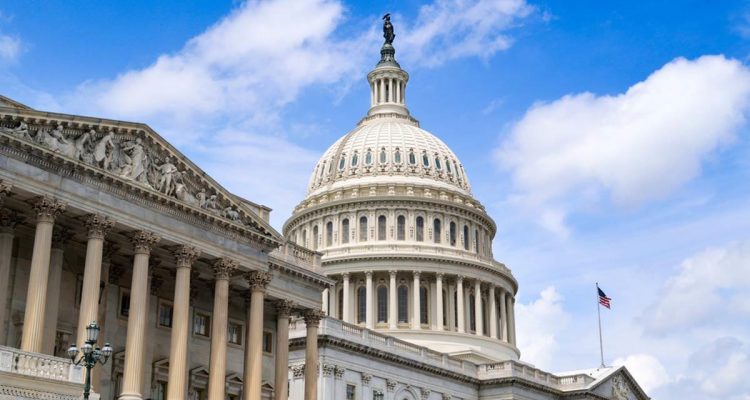 With a stalled legislative agenda, self-inflicted inflation crisis, and looming recession hanging over their heads – Democrats in competitive races are desperate for any talking point that can help them save face ahead of the midterms.
That is why candidates such as Catherine Cortez Masto (D-NV), Maggie Hassan (D-NH), Mark Kelly (D-AZ), Alex Lasry (D-WI), and Mandela Barnes (D-WI) are embracing a "gimmicky" federal gas tax holiday that would not only do little to alleviate Americans' pain at the pump, but also undermines the one legislative accomplishment they're all writing home about: The Infrastructure Bill.
According to Chair of the House Committee on Transportation and Infrastructure Peter DeFazio (D-OR), suspending the gas tax "undermines" the bipartisan infrastructure law that passed through Congress late last year.
Chair DeFazio: "Although well-intentioned, this policy would at best achieve only miniscule relief while blowing a $10 billion dollar hole in the Highway Trust Fund that would need to be filled if we want to continue to fix crumbling bridges, address the spike in traffic deaths, and build a modern infrastructure system. Furthermore, encouraging state governments to suspend their gas taxes undermines the impact of the Bipartisan Infrastructure Law by reducing funds available to states to spend on infrastructure improvements."
He's not the only one saying so. Industry leaders also agreed suspending the federal gas tax would be a step backward for the infrastructure bill.
National Association of Manufacturers President and CEO Jay Timmons: "Our nation achieved historic progress with the Bipartisan Infrastructure Law, but this move is likely to derail its implementation by suddenly disrupting its funding, delaying critical projects that Americans desperately need and that are vital to manufacturers' competitiveness. Our focus should be on increasing energy production here at home—to make manufacturers more competitive, to bring energy and gasoline prices down and to provide lasting relief for American families. We need the same smart, long-term approach that inspired the infrastructure bill to solve today's energy challenges."
Politico: "Portland Cement CEO Michael Ireland said a gas tax holiday would 'strangle' the law 'before it is even up and running.'"
Wall Street Journal: "The U.S. Chamber of Commerce, in a letter sent to members of Congress on Monday and reviewed by The Wall Street Journal, said it would reward lawmakers who oppose a federal gas-tax holiday with higher ratings from the business lobby group. The chamber spent 20 years lobbying for a federal infusion of infrastructure spending like what President Biden put into law in November. But with midterm congressional elections and state races this fall, politicians are eager to show voters they are taking action to relieve motorists. 'We're concerned to see the benefits of the infrastructure law undermined almost immediately with a suspension of the federal gasoline tax,' said Trey McKenzie, the organization's vice president of government affairs."
Bottom line: Democratic candidates could care less about promoting policies that actually work. They're more concerned with touting whatever shiny new notion gets them the most votes come November.
Keep tabs on the Democrats. Sign up for news.
Keep tabs on the Democrats. Sign up for news.