How Kamala Harris, the 'Female Obama', Collapsed to Fifth Place in the 2020 Race
Kamala Harris' struggling campaign has reached a crossroads as the candidate has significantly underperformed.
November 5, 2019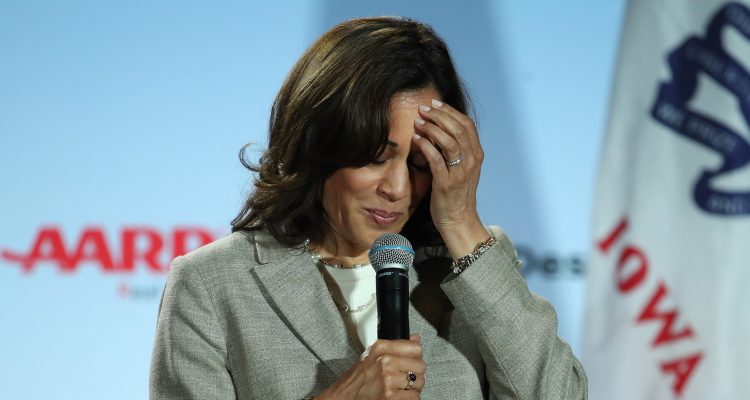 Politico published a look inside of Kamala Harris' failing campaign, this morning. The piece includes insight informed by over fifty interviews with people inside and around the campaign.

A particularly compelling nugget from the story:
Politico: "Inside her campaign, staff morale sinks lower with each new poll. Aides sometimes talk about the campaign in the past tense before catching themselves. Unrest over the choices made by top campaign leadership has grown."
Read the full story in Politico Magazine here.

Politico Magazine: How Kamala Harris Went From 'Female Obama' to Fifth Place

Christopher Cadelago

"Nine years ago, Kamala Harris was behind in her race for California attorney general, trailing by a handful of percentage points to Steve Cooley, a moderate Republican with deep roots in Southern California. An older white guy, Cooley looked a lot like his would-be predecessors. Harris, nearly two decades younger and the daughter of immigrants from India and Jamaica, looked like nobody who held the state's top law enforcement office before. Harris won the race with a late surge: She capitalized on a mistake by her opponent. She outworked him in the closing stretch. And she persuaded Californians to take a chance on a new kind of AG.

"In the middle of another summer slump, this time for her disappointing presidential campaign, Harris began telling the story of her comeback over Cooley to restless donors behind closed doors a few months ago. Her bid for the 2020 Democratic nomination, which began with so much promise, has been marked by a long and painful pattern of self-inflicted lapses and growing disorder among her inexperienced staff. In recent weeks, her plunge in the polls has metastasized into a fall flatline in the low single digits. She's tumbled into a virtual fifth-place tie with Amy Klobuchar and Andrew Yang in Iowa and trails the top candidates by double digits there. During fundraisers and conversations with voters, she uses her first statewide race as a road map for her possible march back to relevance.
"Interviews with more than 50 people inside and around her campaign—including current and former aides, personal confidants and strategists, and Democratic officials who have watched Harris up close for nearly a decade—reveal how a candidate with so much promise, range and charisma has slid so far. Many of her dilemmas are self-creations. Harris undermined her national introduction with costly flubs on health care, feeding a critique that she lacks a strong ideological core and plays to opinion polls and the desires of rich donors. She was vague or noncommittal on question after question from voters at campaign stops. She leaned on verbal crutches instead of hammering her main points in high-profile TV moments. The deliberate, evidence-intensive way she arrives at decisions—one of her potential strengths in a matchup with Trump—often made her look wobbly and unprepared.

"Harris today has another explanation for her inability to get voters to see her as the next president: what she's calling the "donkey in the room." Before a few hundred people on a chilly October night in the Des Moines suburb of Ankeny, surrounded by hay bales and framed by the Iowa flag, she wondered aloud: 'Is America ready for that? Are they ready for a woman of color to be president?'"

Read more here.
Keep tabs on the Democrats. Sign up for news.
Keep tabs on the Democrats. Sign up for news.