Mistrial For Menendez Could Be Worse-Case Scenario For Democrats
The culture of corruption infecting the Democratic Party is a major reason why voters across the country rejected the Party last year. That theme has been apparent this year as well, most prominently in the corruption and bribery trial of Senator Robert Menendez (D-NJ). As jury deliberations for Senator Menendez's trial drag on, a dangerous […]
November 14, 2017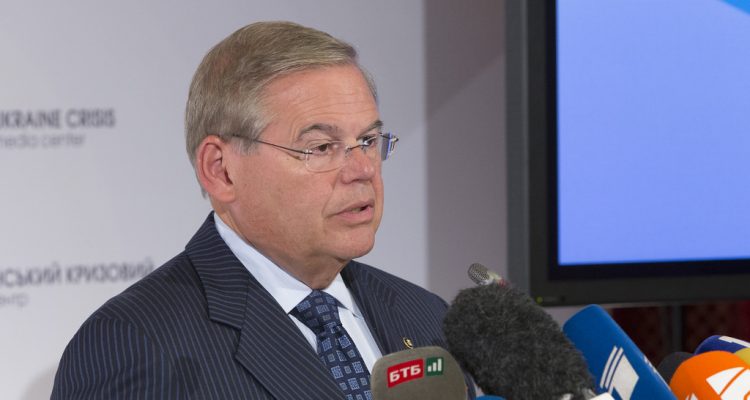 The culture of corruption infecting the Democratic Party is a major reason why voters across the country rejected the Party last year. That theme has been apparent this year as well, most prominently in the corruption and bribery trial of Senator Robert Menendez (D-NJ).
As jury deliberations for Senator Menendez's trial drag on, a dangerous new scenario has arisen – with a major potential impact on the midterm elections. According to Politico, a hung jury in Senator Menendez's trial could potentially put Senator Menendez's Senate seat in jeopardy next year:
"It would also complicate an already tough year for Democrats. The party is fighting an uphill battle to regain control of the Senate and is largely playing defense despite President Donald Trump's unpopularity and a Democratic wave in state elections in New Jersey and Virginia last week. A hung jury could even make for a competitive Senate race in New Jersey, where Republicans haven't won a U.S. Senate election in 45 years. Menendez's poll numbers have taken a big hit since the trial began. A Fairleigh Dickinson University PublicMind poll conducted in mid-October found 57 percent of New Jersey voters have an unfavorable view of Menendez, while just 26 percent have a favorable one."
Given that Senate Democrats are already defending ten seats in states Hillary Clinton lost last year, this is an added burden that Democrats absolutely cannot afford.
Keep tabs on the Democrats. Sign up for news.
Keep tabs on the Democrats. Sign up for news.