ICYMI: Booker Critical of Monsanto, but Relies on Its Former Lobbyist in Iowa
2020 hopeful Cory Booker is now aligning himself with seasoned Democratic strategist and lobbyist Jerry Crawford to help him make inroads in Iowa. Crawford's law firm, Crawford & Mauro, has been registered to lobby for the company Monsanto. As the Washington Free Beacon reported: "Cory Booker has a history of opposition to Monsanto during his […]
September 26, 2018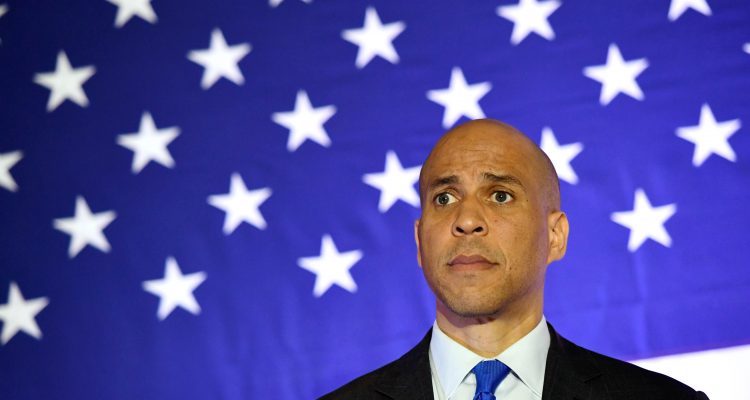 2020 hopeful Cory Booker is now aligning himself with seasoned Democratic strategist and lobbyist Jerry Crawford to help him make inroads in Iowa. Crawford's law firm, Crawford & Mauro, has been registered to lobby for the company Monsanto. As the Washington Free Beacon reported:
"Cory Booker has a history of opposition to Monsanto during his tenure in the U.S. Senate, but he is leaning on a long-time former lobbyist for the agribusiness giant to show him around Iowa while laying the groundwork for what looks like a future presidential run."
Booker even went as far as to criticize an EPA nominee for working with Monsanto during a confirmation hearing saying:
"He came from a community 'that has seen the effects of corporate villainy,' and laid out his theory of how the nominee's company was complicit in bad behavior, saying, 'first a company or industry identifies a problem and you've already talked to Dow and Monsanto and chemical companies like this and they want to exercise influence to stop safety measures being done by governments.'"
If Booker really opposed Monsanto and their business practices, why is he willing to use Crawford, who spent years representing the company's interests, as his top representative in Iowa? It seems Booker is making another politically expedient move to try to get a leg up on the crowded 2020 Democratic primary field.
Keep tabs on the Democrats. Sign up for news.
Keep tabs on the Democrats. Sign up for news.