ICYMI: Brazile and Warren Pour Gasoline on DNC Dumpster Fire
The Democratic Party can't get out of its own way. The latest conflagration came from Donna Brazile's exposé detailing how Hillary Clinton captured the DNC long before she was the Party's nominee. All day yesterday, Democrats were forced to respond to questions that re-litigated the 2016 primary: "Many Democrats expressed outrage Thursday at allegations from […]
November 3, 2017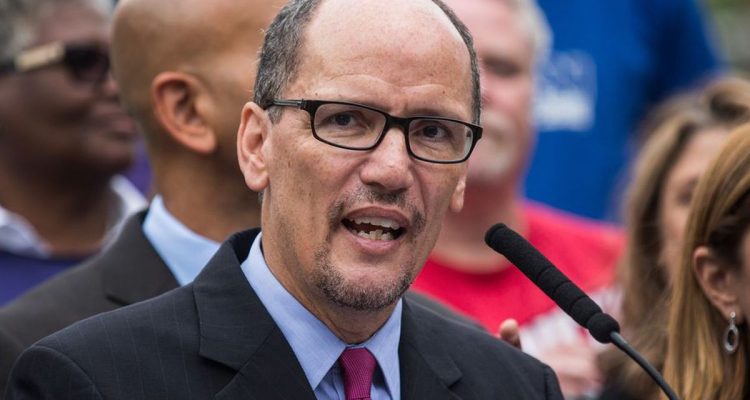 The Democratic Party can't get out of its own way. The latest conflagration came from Donna Brazile's exposé detailing how Hillary Clinton captured the DNC long before she was the Party's nominee. All day yesterday, Democrats were forced to respond to questions that re-litigated the 2016 primary:
"Many Democrats expressed outrage Thursday at allegations from a former party chairwoman that an agreement with the Democratic National Committee gave the presidential campaign of Hillary Clinton some day-to-day control over the party early in the 2016 campaign."
Unfortunately for Democrats, Senator Elizabeth Warren made matters significantly worse. Speaking on CNN, Warren agreed that the DNC was "rigged," adding significant "fuel to the controversy" generated by Brazile's claims:
"Senator Elizabeth Warren added fuel to the controversy over Donna Brazile's claim on Thursday that the Democratic National Committee operated in an "unethical" manner by striking a deal with Hillary Clinton in August 2015, long before she was the party's official nominee. In a pair of interviews, the Massachusetts senator said the primary was 'rigged' in favor of Clinton — the candidate she herself endorsed over Senator Bernie Sanders."
Former Bernie Sanders' campaign aides were quick to jump on the multiple revelations in Brazile's article, with Jeff Weaver saying that the DNC's actions were "egregious" and "undemocratic." See below for a collection of headlines that show why this story is a massive, ongoing problem for the Democratic Party:
The Hill: Brazile revelation tears at Democratic scab
The Hill: Former DNC vice chair: Democratic primary was 'rigged' for Clinton
Axios: Warren: Clinton rigged the nomination process
Washington Post: Democrats express outrage over allegations of early party control for Clinton in 2016
Washington Post: Elizabeth Warren and Donna Brazile both now agree the 2016 Democratic primary was rigged
New York Magazine: Elizabeth Warren Agrees That the Democratic Primary Was 'Rigged'
CNN: Asked if DNC system was rigged in Clinton's favor, Warren says 'yes'
CNN: How one word from Elizabeth Warren exposed the massive split in the Democratic Party
Washington Free Beacon: Warren Demands Tom Perez Satisfy Sanders and His Supporters in DNC Reforms
Washington Examiner: Tulsi Gabbard 'not surprised' by Donna Brazile's DNC bombshell, but 'surprised' it went public
Keep tabs on the Democrats. Sign up for news.
Keep tabs on the Democrats. Sign up for news.