ICYMI: Nancy Pelosi On Her "Crumbs" Comments: "I'll Repeat That"
Yesterday, House Minority Leader Nancy Pelosi made clear she would continue to attack the tax cuts, wage increases, bonuses, and other benefits Americans are seeing from the GOP tax reform plan as "crumbs," stating "I'll repeat that" about her oft-criticized comment. Washington Examiner: "'I'll repeat that': Nancy Pelosi won't back down from calling GOP tax […]
February 16, 2018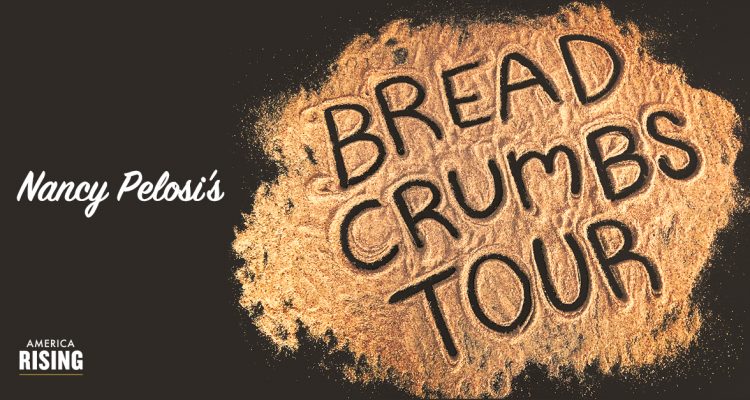 Yesterday, House Minority Leader Nancy Pelosi made clear she would continue to attack the tax cuts, wage increases, bonuses, and other benefits Americans are seeing from the GOP tax reform plan as "crumbs," stating "I'll repeat that" about her oft-criticized comment.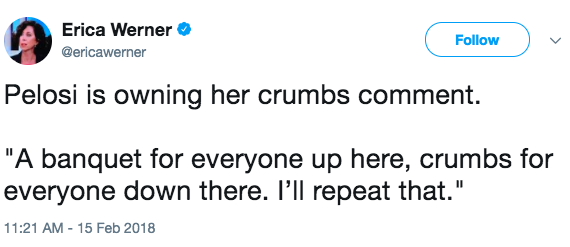 Washington Examiner: "'I'll repeat that': Nancy Pelosi won't back down from calling GOP tax cuts 'crumbs'"

IJR: "Nancy Pelosi Tries to Own Her 'Crumbs' Gaffe: 'I'll Repeat That'"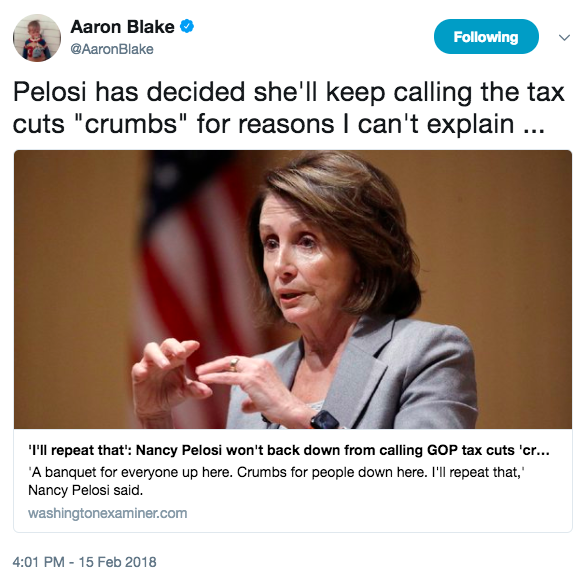 Democrats aren't standing behind Pelosi's out-of-touch messaging. A member of her House Democrat leadership team said he wouldn't denigrate the increase in take home pay Americans are seeing. Democrats continue to struggle to respond to Americans' support for tax reform:
CNN: "Democrats scramble on taxes as Republicans gain steam"
CNBC: "Democrats go on defense as the Republican tax plan grows more popular"
Business Insider: "Democrats are scrambling for a cohesive message to counter the rising popularity of the GOP tax law"
Keep tabs on the Democrats. Sign up for news.
Keep tabs on the Democrats. Sign up for news.