ICYMI: Warren at Natl Press Club
This morning, Senator Elizabeth Warren spoke at the National Press Club to unveil her latest progressive proposal as she gears up for a 2020 presidential run. Warren's new legislation would require the IRS to release tax returns for congressional candidates and those in office. Yet she has not released her own since 2012. Her legislation […]
August 21, 2018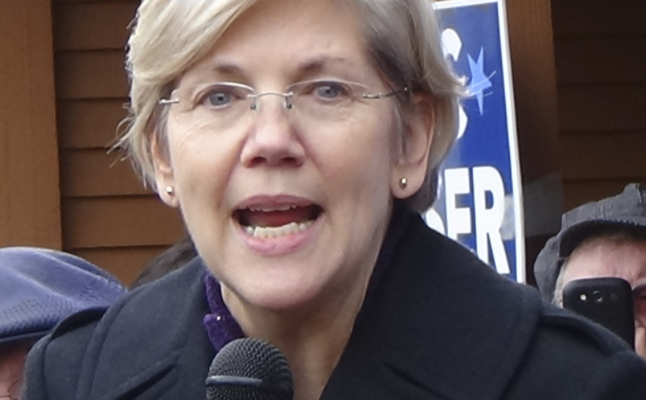 This morning, Senator Elizabeth Warren spoke at the National Press Club to unveil her latest progressive proposal as she gears up for a 2020 presidential run.
Warren's new legislation would require the IRS to release tax returns for congressional candidates and those in office. Yet she has not released her own since 2012.
Her legislation also calls for a crackdown on lobbyist and corporate influence. Yet she has ties to lobbyists and corporate money throughout her career:
Free Beacon: Warren Campaign Receives Thousands From Bain Executive, State Lobbyist
Washington Examiner: Elizabeth Warren hates money in politics, keeps taking campaign donations from rich lobbyists and corporate executives
Free Beacon: Warren's Top Donors Include Individuals From Firms That Represent Corporations
To conclude the event, Warren took to dodging just about every question from reporters in the room and refusing to call out the DNC or fellow Senator Bob Menendez:
At her press conference, she's getting specific questions–one on Israeli treatment of Palestinian children in detention, another on Tom Perez and fossil fuel money — and ducks them by focusing on the general corruption. That's probably ok at one presser, but won't work longterm https://t.co/LsfCQ5wWtN

— Ryan Grim (@ryangrim) August 21, 2018
As Warren's 2020 planning continues to ramp up, she won't be able to dodge these questions for long as she attempts to clear the field.
Keep tabs on the Democrats. Sign up for news.
Keep tabs on the Democrats. Sign up for news.