Instead of Condemning Ilhan Omar's Anti-Semitism, Sean Casten Opts to Call Dan Crenshaw a Racist
Casten was asked at a recent town hall to condemn anti-Semitic statements made by his colleague, Rep. Ilhan Omar. Instead of doing so, he opted to call Rep. Dan Crenshaw a "racist" who "opposes brown people."
October 14, 2019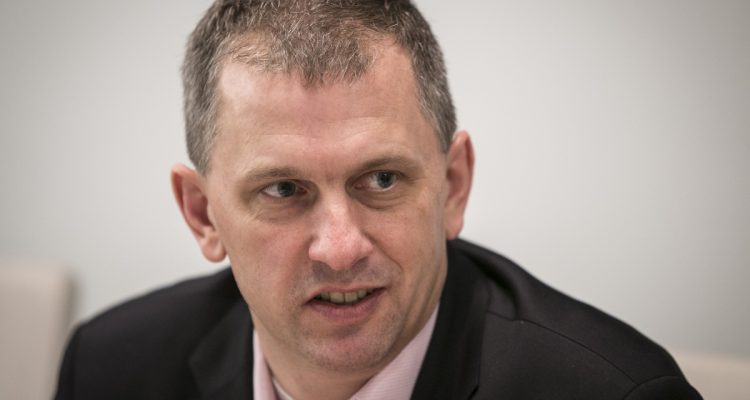 Democratic members of Congress have grown accustomed to deflecting questions from their constituents about the rampant anti-Semitism plaguing their caucus. Apparently Rep. Sean Casten is struggling to formulate a coherent response.
Casten was asked at a recent town hall to condemn anti-Semitic statements made by his colleague, Rep. Ilhan Omar. Instead of doing so, he opted to call Rep. Dan Crenshaw a "racist" who "opposes brown people."
Rep. Sean Casten: "The last amendment on the floor that day … came from Dan Crenshaw, the new Republican, the Navy SEAL with the eyepatch," he said. "He came up with an amendment to say, 'we're going to add a rider on this bill that says that illegals can't vote.' And I sat there and I said, 'you know what? You're not allowed to vote if you're not a citizen.' … Why are you doing that? The reason you're doing that is because you are a racist. Because you are trying to appeal to people who will vote for you if you stand up and oppose brown people."
This isn't the first time Sean Casten has used irresponsible and inflammatory rhetoric to score cheap political points. According to The Washington Free Beacon, Casten previously drew criticism for claiming President Trump and Osama bin Laden "have a tremendous amount in common."
Keep tabs on the Democrats. Sign up for news.
Keep tabs on the Democrats. Sign up for news.