From the Iraq War to Syria, Joe Biden Has Been Wrong on Major Foreign Policy Issues
"I think he has been wrong on nearly every major foreign policy and national security issue over the past four decades"
July 11, 2019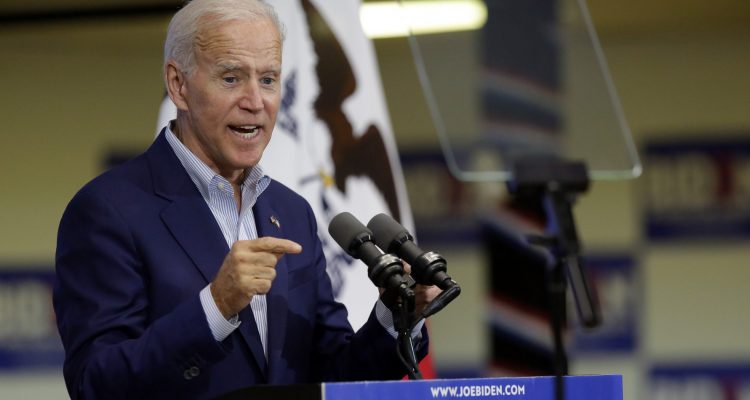 Before Joe Biden's much-hyped foreign policy speech, we thought it would be useful to take a quick look at his record.
Robert Gates
Obama Defense Secretary Robert Gates in 2014: "I think he has been wrong on nearly every major foreign policy and national security issue over the past four decades"
Earlier this year, Secretary Gates sat down with CBS's "Face the Nation" and doubled down on his 2014 criticism by saying he stood by his statement. He further criticized Biden by pausing and then saying he didn't know if Biden would be an effective commander-in-chief.
VIDEO: Obama Defense Sec. Stands By Blasting Biden As Wrong On Every Foreign Policy Issue In Last 4 Decades
Osama Bin Laden Raid
Biden argued against moving forward with the raid that killed Osama Bin Laden.
Politico: "'Mr. President, my suggestion is don't go,' Biden said. Obama, of course, ignored his deputy's advice and dispatched Navy SEAL Team 6 to kill the Al Qaeda leader. It was a historic triumph for America — not to mention a political bonanza for a president facing reelection, perhaps the most consequential decision of Obama's presidency. And Joe Biden was on the wrong side of it."
Iraq War
Biden has similarly drawn flack from Bernie Sanders and young primary voters for his vote in support of the Iraq War.
He was also questioned during the first Presidential debate whether Americans should "trust his foreign policy instincts." The answer drew further criticism.
Syria
In a 2011 conversation with Turkish President Abdullah Gul, Biden said that he didn't believe that violence in Syria stemming from an uprising against Bashar Al-Asad would cause regional disruption.
Keep tabs on the Democrats. Sign up for news.
Keep tabs on the Democrats. Sign up for news.