Joe Biden Reaps the Benefits of Delivering for Jeffrey Katzenberg in China
Biden delivered for Hollywood by lobbying Xi Jinping to open up the Chinese film market, now he raised $6M at one fundraiser with Jeffrey Katzenberg
June 29, 2020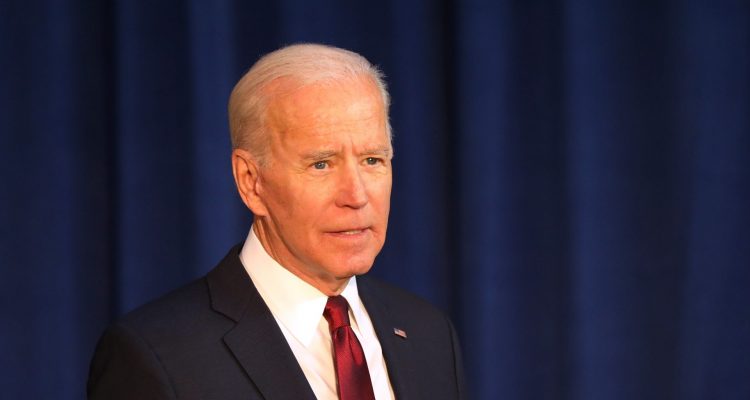 Joe Biden recently held a fundraiser with Hollywood titan Jeffrey Katzenberg that raised $6 million. 

Deadline: "What was not a hard sell was the former Vice-President's latest visit today to the Hollywood ATM. In Biden's first Tinseltown event since formally securing the delegates to lock in the Democrat's Presidential nomination earlier this month, the ex-VP followed in the footsteps of his former boss Barack Obama and scored some big cash from one of the Democrats' leading donor bases. In the Quibi chief MC'd afternoon event fueled by major 10 deep pocket donors, Biden walked away digitally with nearly $6 million, according to sources."

Katzenberg is one of the Democratic Party's most prolific fundraisers and has personally benefited from his close relationship with the former Vice President.

LA Times: "When then-Vice President Joe Biden hosted Chinese leader Xi Jinping for a five-day diplomatic blitz in 2012, a Hollywood Democratic mega-donor kept popping up with them.


"There was Jeffrey Katzenberg, then the head of DreamWorks Animation, dining alongside Xi, the then-vice president of China, at a State Department welcome lunch in Washington. And there he was again, standing just behind Xi, then-Gov. Jerry Brown and then-Mayor Antonio Villaraigosa at a Lakers game in Los Angeles. And there was Katzenberg hanging out in a nearby hallway with Disney CEO Robert Iger to provide last-minute counsel as Biden closed a deal in which China committed to considerably expand its market for American films.


"On the final day of Xi's visit, Dreamworks announced Xi had signed off on the company's own deal — the launching of Oriental DreamWorks, a $330-million joint venture with Chinese companies to develop and distribute animated films in China."

Katzenberg was the top bundler for former President Barack Obama's 2008 and 2012 campaigns for President. His connections within the administration paid dividends and now he is seeking to have a similar amount of influence in the Biden campaign and a potential Biden administration.

However, Katzenberg's fundraising efforts don't appear to be limited to the Presidential race. During the fundraiser, Biden made a direct appeal to donors to fund the senate campaigns of Democrats in the hopes of flipping the senate in 2020. This would track well with Katzenberg's history of being a prolific donor up and down the ballot, including with financing outside groups.
Deadline: "Katzenberg has been one of the Democratic party's most prolific donors and bundlers, raising millions in recent cycles for Hillary Clinton and Barack Obama's presidential race. He also gave seven figure sums to Priorities USA Action, a super PAC that backed Obama in 2012, Clinton in 2016 and Biden this year. Katzenberg gave $100,000 to the super PAC in February."
Keep tabs on the Democrats. Sign up for news.
Keep tabs on the Democrats. Sign up for news.