Joe Biden Supports Partisan Impeachment Inquiry, But Opposed Impeachment Based on 'Politics' in 1998
In a recently resurfaced video from 1998, Joe Biden warned against the impeachment of President Bill Clinton, "arguing that Congress should only pursue proceedings based on principle rather than "politics."
October 1, 2019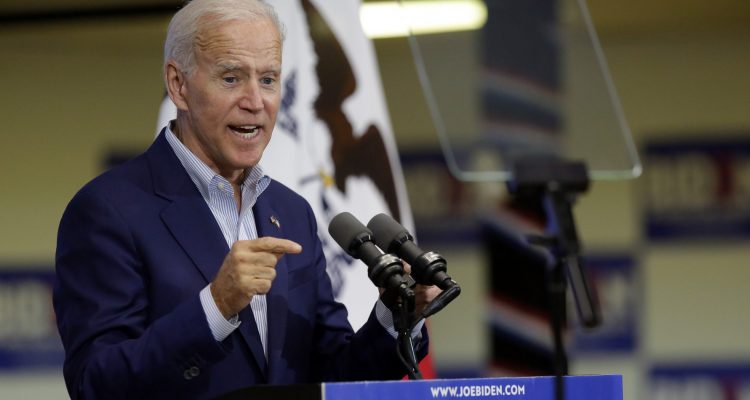 Joe Biden has voiced his support for an impeachment inquiry into President Donald Trump, the same person he is aiming to unseat in the upcoming election. There are numerous Democrats that will have a hand in upcoming impeachment proceedings that were around during the Clinton impeachment investigation.
It's no surprise those folks didn't support the impeachment of Clinton but now support the impeachment of President Trump. Joe Biden is no exception.
In a recently resurfaced video from 1998, Joe Biden warned against the impeachment of President Bill Clinton, "arguing that Congress should only pursue proceedings based on principle rather than "politics."
FoxNews.com: "The American people don't think that they have made a mistake by electing Bill Clinton," Biden said in a recently-surfaced video, "and we in Congress had better be very careful before we upset their decision, and make darn sure that we are able to convince them if we decide to upset their decision that our decision to impeach him was based upon principle and not politics."
Democrats have been adamant about impeaching the President since his first year in office.
On January 20th, 2017, the day the President was inaugurated, the Washington Post published an article entitled "The campaign to impeach President Trump has begun."
Now, Democrats have grappled onto their latest attempt to reverse the result of the 2016 election after the narrative they repeated in public for two years about Russian collusion was deemed false by Special Counsel Robert Mueller's investigation.
But in 1998 Joe Biden was warning against impeachment, "suggesting that an impeachment inquiry might subvert the will of the American people."
It's clear that Democrats are engaged in a politically-motivated mission to impeach the President. They've been looking for an opportunity to reverse the results of the 2016 election since the beginning of the President's term and this latest effort is just another politically-motivated stunt.
Keep tabs on the Democrats. Sign up for news.
Keep tabs on the Democrats. Sign up for news.