Joe Biden's Family Benefited From PPP Loans While He Falsely Attacked the Program
Biden repeatedly made false claims, such as "Forty percent of the initial small business funds didn't go to small businesses at all."
August 3, 2020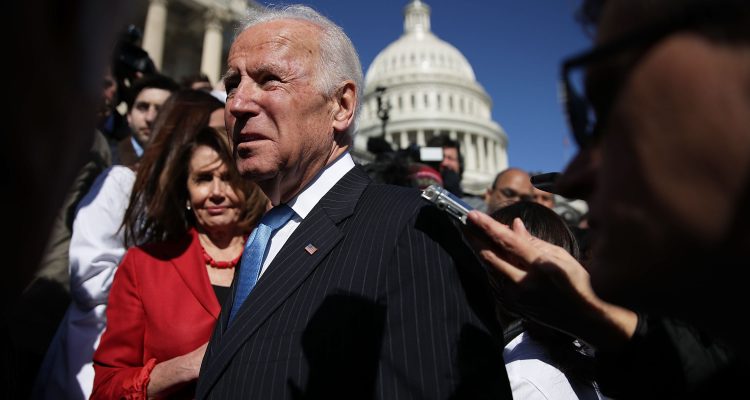 On the campaign trail, Joe Biden took every opportunity to castigate President Trump over the Paycheck Protection Program. He repeatedly made false claims, such as "Forty percent of the initial small business funds didn't go to small businesses at all." He also posited that most of the resources would go to President Trump's family and friends – which was completely debunked by new reports that reveal Biden's own family received significant loans.
Breitbart: "A healthcare investment firm started by former Vice President Joe Biden's son-in-law received upwards of $350,000 in forgivable loans from the Paycheck Protection Program (PPP)."

"StartUp Health, a medical-focused investment and consulting firm, received between $150,000 and $350,000 in April from the coronavirus relief program. The company is run, in part, by Dr. Howard Krein, the husband of Biden's daughter, Ashley."
On the issue of enriching friends and allies, Joe Biden is throwing rocks in a glass house. Both during and directly after the eight years Biden served as vice president, many of his associates and family members landed lavish jobs while lacking any qualifications to do so.
Washington Free Beacon: "Biden's son Hunter received $50,000 a month to sit on the board of Ukrainian energy company Burisma despite an apparent lack of qualifications. James Biden, Joe Biden's brother, joined a construction firm in 2010 that later won a $1.5 billion contract to build homes in Iraq while Biden oversaw Iraq policy."
The Biden Cancer Initiative was also stacked with highly paid executives who previously worked in the Obama-Biden administration. Reports revealed nearly two-thirds of the organization's spending was on staff compensation, with very little actually being spent to "eradicate cancer."
And we can't forget Joe Biden's brother, Frank, who publicly admitted that he used his family name to build fraudulent business enterprises. Some of them remain tied up in legal disputes to this day.
ABC News: "In media interviews at the time, Frank Biden was unabashed – calling his last name 'a tremendous asset' because of the family's record of 'taking care of people who need help,' and telling people it brought him 'automatic acceptance' as he sought government approvals for the for-profit Mavericks in Education."
Keep tabs on the Democrats. Sign up for news.
Keep tabs on the Democrats. Sign up for news.