Joe Biden's Treatment of Anita Hill Haunts His Presidential Campaign
Joe Biden is still dancing around a direct apology to Anita Hill for his role in how she was treated during Supreme Court Justice Clarence Thomas' 1991 confirmation hearings.
April 30, 2019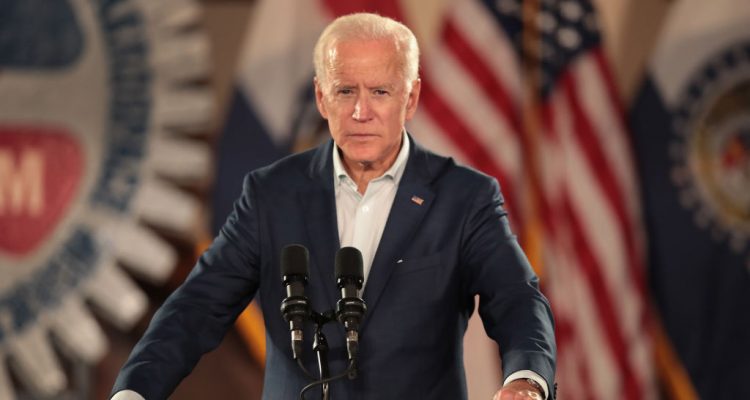 Joe Biden can't quit talking about Anita Hill. Just days after the official launch of his presidential campaign, Biden is still dancing around a direct apology to Hill for his role in how she was treated during Supreme Court Justice Clarence Thomas' 1991 confirmation hearings.
Biden's Role in the Anita Hill Hearings
Biden was the Chairman of the Senate Judiciary Committee which oversaw the confirmation of Clarence Thomas to the Supreme Court. Back in 1991, Biden was criticized for mismanaging the sexual harassment charges against Thomas, which were filed by a former aide, Anita Hill. According to Susan Deller Ross, a lawyer who assisted Hill:
"[Biden] was basically playing judge… I'm sure you remember nobody played advocate for her. I don't think he did well and he bears responsibility for Mr. Thomas being on the court…He did everything to make it be good for Thomas and to slant it against her."
Biden Defends His Role
According to the New York Times report at the time of the hearings, "Mr. Biden told reporters today that if he had to conduct the hearings again, he would not change the decisions he made."
Over the years, Biden has defended his role in the hearings. In 2008, Biden noted that polling indicated a majority of the country felt he had been "fair."
Biden Refuses to Apologize
In 2018, Biden stated that he had never contacted Anita Hill, despite saying he owed her an apology for how she was treated. In March 2019, speaking at the Biden Courage Awards, he stated that he wished he could have given her the "hearing she deserved." Biden also remarked that he had apologized to her for the committee's handling of her hearing, only saying he was "sorry she was treated the way she was treated."
After announcing his White House bid, Biden appeared on ABC's The View. He was asked by a host if he was sorry for the way he treated Anita Hill and if he would apologize to her. Despite being given multiple opportunities to directly apologize to Hill, Biden refused, stating "I don't think I treated her badly"
Read the Q&A:
Joy Behar: I think she wants you to say I'm sorry for the way I treated you, not the way you were treated. That might be closer.

Joe Biden: But I'm sorry the way she got treated. I never heard — if you go back and look at what I said and I didn't say, I don't think I treated badly.
Biden also stated during his appearance that he had believed Antia Hill's story from the beginning. However, as The Federalist noted, "in 1998, Biden admitted to [Sen. Arlen] Specter that 'It was clear to me from the way she was answering the questions, [Hill] was lying' about a key part of her testimony." Spector served on the Senate Judiciary Committee with Biden during the Hill hearings.
Anita Hill does not accept Biden's passive apology telling the New York Times "I cannot be satisfied by simply saying I'm sorry for what happened to you," Hill said. "I will be satisfied when I know there is real change and real accountability and real purpose."
Biden's refusal to directly apologize to Hill comes on the heels of accusations by several women who have accused Biden of inappropriately touching them and making them feel uncomfortable. Just weeks before his presidential announcement Nevada State Assemblywoman, Lucy Flores, detailed her encounter when then-Vice President Biden inappropriately touched her. After Flores' publicized her encounter, several other women came forward with similar experiences with Biden. Biden vowed to "be more mindful."
He was asked if he would apologize for his behavior towards women over the years. Biden, again, refused to apologize:
He even has gone as far as saying that he is "not sorry for anything that he has ever done."
After receiving criticism for not apologizing, in an interview with ABC News Biden stated "I believed her from the very beginning, but I was chairman. She did not get a fair hearing. She did not get treated well. That's my responsibility." However, he did not acknowledge that he personally did anything wrong.

Keep tabs on the Democrats. Sign up for news.
Keep tabs on the Democrats. Sign up for news.