John Fetterman Put Criminals Back on the Streets
John Fetterman can't be trusted to crack down on the nationwide rise in crime.
September 19, 2022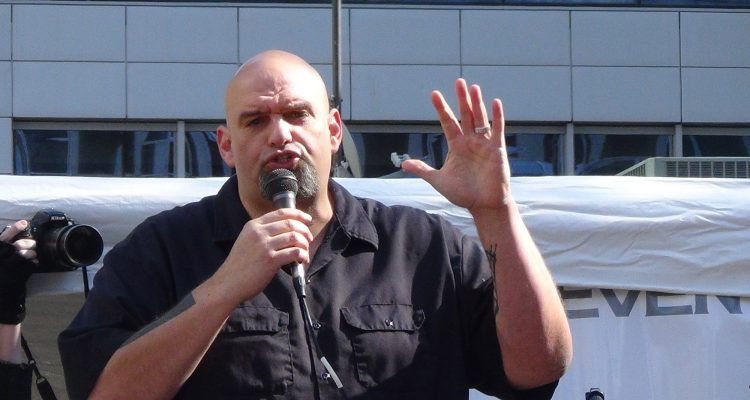 As head of Pennsylvania's Board of Pardons, John Fetterman has been radically soft on crime. Fetterman pushed to drastically reduce the number of criminals in Pennsylvania prisons and the board commuted dozens of life sentences, which resulted in convicted murderers being released onto the streets. When Pennsylvania released 20 percent of its criminals during the pandemic, Fetterman said the state should have been "doing this all along."

Philadelphia Inquirer: The GOP has emphasized instances in which Fetterman approvingly quoted, and said he agreed with, a state official who said Pennsylvania's prison population could drop by one-third without any increased danger to public safety.

"He said something remarkable that I agree with," Fetterman said at one 2020 event, before repeating the analysis, one of several examples of him making similar statements. . .

Under Fetterman the Board of Pardons commuted 46 life sentences, compared with just six in Wolf's first term and none under Corbett.
Some of the criminals' sentences Fetterman voted to commute had committed brutal murders. For example, Raymond Johnson — who was convicted of luring a victim to a house before stabbing, shooting and robbing him — was released after Fetterman and the board he leads voted to free him. The York County district attorney's office opposed the commutation. Another man Fetterman and his board voted to free was convicted for murdering a man with garden shears in a parking garage in 1976. Then, the man hired a hitman to kill his accomplice.

Fettermans's appointments to the Board of Pardons share his soft-on-crime approach. One of his appointees to the Board of Pardons, Celeste Trusty, is an anti-police activist that called a convicted cop-killer a "buddy." Trusty advocated for disarming the police and abolishing mandatory life sentences for murders. The widow of a murdered police officer called Trusty's appointment "infuriating."

Violent crime surged in Braddock, Pennsylvania while Fetterman served as mayor, and crime has increased statewide under the Wolf-Fetterman administration. In 2020, the last year with official statewide data, there were 1,0009 homicides — the most in more than a decade. Murders have increased in Philadelphia so far this year, and the city recorded 11 homicides in just nine days earlier this month. 
Bottom Line: John Fetterman can't be trusted to crack down on the nationwide rise in crime.
Keep tabs on the Democrats. Sign up for news.
Keep tabs on the Democrats. Sign up for news.