Jon Tester's Shutdown Flip-Flop
Last month, Senator Jon Tester (D-MT) was the only red state Senate Democrat to vote to shut down the government. Even then, it was clear that Tester's government shutdown vote was going to cause big problems for his re-election campaign: Tester recognizes the political risk he took. But he insisted in an interview that he […]
February 8, 2018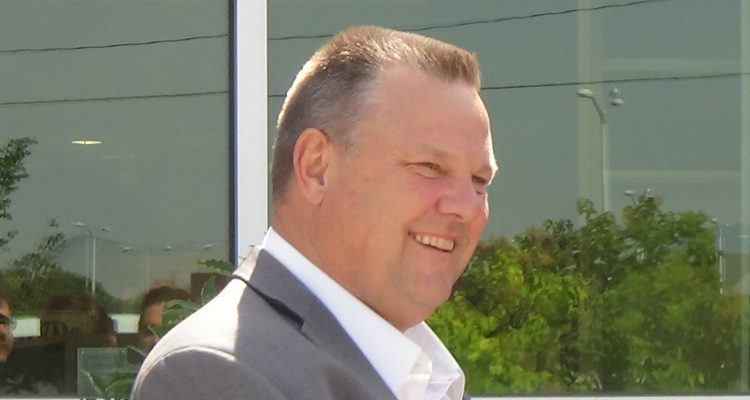 Last month, Senator Jon Tester (D-MT) was the only red state Senate Democrat to vote to shut down the government. Even then, it was clear that Tester's government shutdown vote was going to cause big problems for his re-election campaign:
Tester recognizes the political risk he took. But he insisted in an interview that he had to send a message to party leaders that he wouldn't abide shortchanging rural hospitals in his state and leaving the military in limbo. Still, this could be the rare case when a single vote looms large in a Senate race. At the very least, Tester's path to reelection certainly looks rockier than it did a week ago.
Now, the Senate is preparing to vote for a new government funding bill. In a sign that Senator Tester knows the damage of his earlier shutdown vote, he's announced he will not vote to shut down the government again:
Sen. Jon Tester said Thursday the funding bill needs to move forward regardless of whether the House moves on the DACA debate, explaining that the issue will be dealt with "in a responsible way." "We're going to push forward, and we'll continue to push to make sure the Dreamers are dealt with in a responsible way. I hope that Speaker [Paul D.] Ryan allows for a good, solid debate on it. I think it's important for the country for him to do that," Mr. Tester, Montana Democrat, said on CNN.
Senator Tester's shutdown flip-flop is a reminder that Montana needs a new Senator who will consistently stand up for their needs.
Keep tabs on the Democrats. Sign up for news.
Keep tabs on the Democrats. Sign up for news.