Judge's Ruling A Major Setback For Senator Menendez
Last week, Judge William Walls' statements got Senator Robert Menendez's (D-NJ) hopes up that some of the 18 criminal counts he faces could be dismissed. Unfortunately for Senator Menendez and Senate Democrats, Judge Walls dashed their hopes this afternoon, ruling that all 18 counts would go before the jury: "The corruption case of Senator Robert […]
October 16, 2017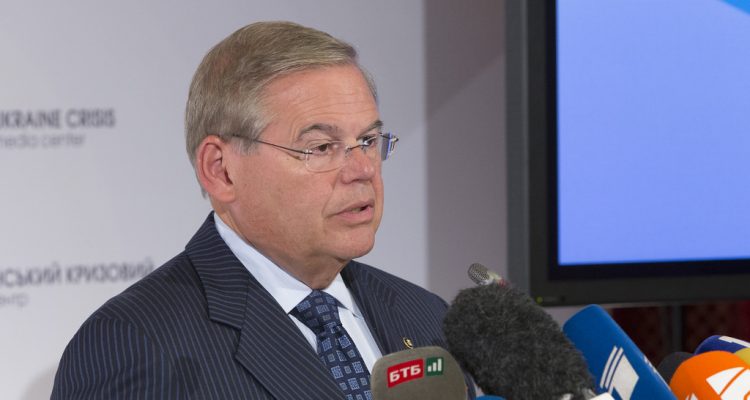 Last week, Judge William Walls' statements got Senator Robert Menendez's (D-NJ) hopes up that some of the 18 criminal counts he faces could be dismissed. Unfortunately for Senator Menendez and Senate Democrats, Judge Walls dashed their hopes this afternoon, ruling that all 18 counts would go before the jury:
"The corruption case of Senator Robert Menendez and a close friend will go forward, after a judge declined to dismiss the charges and said jurors should decide whether prosecutors had met a toughened standard laid out by the U.S. Supreme Court for proving public bribery."
The fact that all 18 felony counts will now go before the jury significantly increases the chances that New Jersey's senior Senator is convicted of a felony. The reason that's so important for Senator Menendez and Senate Democrats is because a whopping 84% of New Jersey voters want him to resign if he's convicted:
"If Menendez is convicted, 84 percent of likely voters said he should resign, while just 10 percent said he should not. Public opinion of Menendez is negative overall, with 20 percent having a favorable view while 46 percent have an unfavorable view of him."
So far, Senate Democrats haven't exactly covered themselves in glory on the Menendez trial. All of them have refused to discuss what should happen if he's convicted, while filling his campaign's coffers. Today's ruling means that Senate Democrats need to start seriously planning for having a felon in the Senate Democratic Conference.
Keep tabs on the Democrats. Sign up for news.
Keep tabs on the Democrats. Sign up for news.