Julian Castro: Not Ready For Primetime
America Rising has been holding Castro accountable for years, both as his name pops up for runs for future office as well as all the vice presidential speculation in 2016. In fact, we featured him on our veepstakes micro site released shortly before Hillary Clinton announced her pick. This week, former House and Urban Development […]
August 11, 2017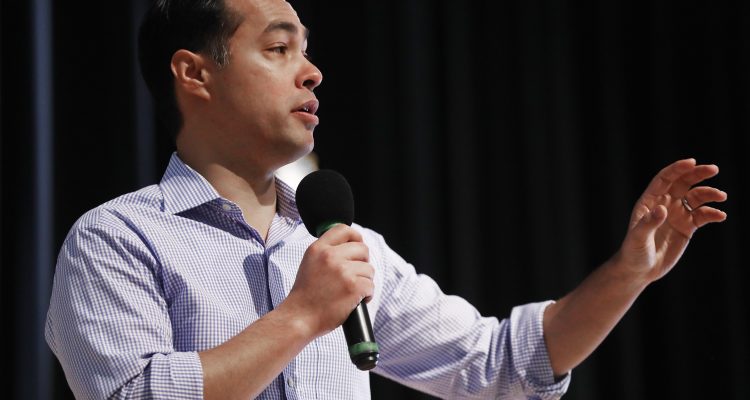 America Rising has been holding Castro accountable for years, both as his name pops up for runs for future office as well as all the vice presidential speculation in 2016. In fact, we featured him on our veepstakes micro site released shortly before Hillary Clinton announced her pick.
This week, former House and Urban Development Secretary Julian Castro launched a new group "Opportunity First." Immediately, political observers took this as a sign that Castro was positioning himself for a 2020 run. However, a look at Castro's record as both San Antonio Mayor and a Cabinet Secretary shows that he's in no way qualified for a presidential run.
See below for some of the major reasons why a Castro presidential run would be disastrous:
As a Cabinet Secretary, Castro violated the Hatch Act when he campaigned for Hillary Clinton in his official capacity as Secretary.
HUD was poorly run under Castro's leadership. A survey found HUD one of the worst places to work in government, while a HUD inspector general report stated that "over 25,000 public housing tenants made over the maximum income to qualify for public housing" on Castro's watch.
Embarrassingly, the HUD inspector general found that San Antonio misused over $8 million in federal money when Castro was mayor.
Castro's time as Mayor of San Antonio is also not a qualification for the national stage. Castro's position was "essentially ceremonial," that left Castro's responsibilities limited to "ribbon-cutting duty."
As a city councilman, Castro skipped 880 votes.
Keep tabs on the Democrats. Sign up for news.
Keep tabs on the Democrats. Sign up for news.