Julian Castro's Failed Record Will Be Spotlighted During His Upcoming Trip To NH
Since former House and Urban Development Secretary Julian Castro formed his political group, "Opportunity First," it's been clear that he's positioning himself for 2020. Along those lines, Castro announced this week that he's taking a trip to New Hampshire next month to meet with the New Hampshire Young Democrats: Now, less than a month after […]
January 31, 2018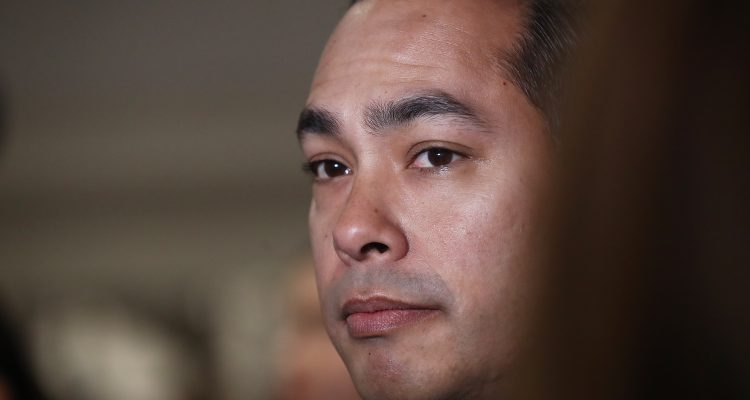 Since former House and Urban Development Secretary Julian Castro formed his political group, "Opportunity First," it's been clear that he's positioning himself for 2020. Along those lines, Castro announced this week that he's taking a trip to New Hampshire next month to meet with the New Hampshire Young Democrats:
Now, less than a month after the former Obama administration secretary of Housing and Urban Development and San Antonio mayor formed a new political action committee to support young candidates for federal, state and local offices, WMUR has learned that Castro will visit New Hampshire in mid-February to headline a major event for the New Hampshire Young Democrats. "I've been straightforward that I'm going to consider running in 2020," Castro told WMUR in a telephone interview Tuesday from Washington, where he spoke at several political events.
Yet, with his presidential posturing will surely come more scrutiny on his record. Democrats won't like what they see when they look a little deeper:
As a Cabinet Secretary, Castro violated the Hatch Act when he campaigned for Hillary Clinton in his official capacity as Secretary.
HUD was poorly run under Castro's leadership. A survey found HUD one of the worst places to work in government, while a HUD inspector general report stated that "over 25,000 public housing tenants made over the maximum income to qualify for public housing" on Castro's watch.
Embarrassingly, the HUD inspector general found that San Antonio misused over $8 million in federal money when Castro was mayor.
Castro's time as Mayor of San Antonio is also not a qualification for the national stage. Castro's position was "essentially ceremonial," that left Castro's responsibilities limited to "ribbon-cutting duty."
As a city councilman, Castro skipped 880 votes.
On a superficial level, Castro might have the makings of a 2020 Democratic contender. Yet, as the above facts show, even a cursory glance at his political history shows there's no substance there.
Keep tabs on the Democrats. Sign up for news.
Keep tabs on the Democrats. Sign up for news.