Kihuen's Allegations Against Pelosi Demand Investigation
Given the serious allegations against Congressman Ruben Kihuen (D-NV), it's clear his days in Congress are numbered. Yet, in his fight to remain in the House, it appears he's now willing to take down the senior leadership of his own party with him. Last night, Congressman Kihuen told ABC that both House Minority Leader Nancy […]
December 6, 2017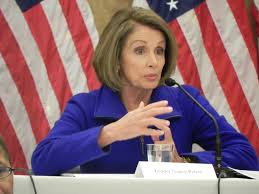 Given the serious allegations against Congressman Ruben Kihuen (D-NV), it's clear his days in Congress are numbered. Yet, in his fight to remain in the House, it appears he's now willing to take down the senior leadership of his own party with him. Last night, Congressman Kihuen told ABC that both House Minority Leader Nancy Pelosi and DCCC Chairman Ben Ray Lujan knew about the serious allegations against him against him last year, and still "continued investing millions of dollars" into his campaign:
"Instead, Kihuen is digging in with a shocking allegation of his own, taking aim at the leaders of his own party. In an interview with ABC News, Kihuen, D-Nev., said party leaders knew last year about a former campaign staffer's allegations of misconduct but stood by his campaign nonetheless. Kihuen questioned why they are calling for his resignation now, more than a year later. 'I do find it interesting that the DCCC, Leader [Nancy] Pelosi and Chairman Ben Ray Lujan — they knew about these allegations last year, Kihuen said. 'They looked into them. They didn't find anything, and they continued investing millions of dollars in my campaign. They went out there and campaigned for me.'"
If Congressman Kihuen's allegations are true, Pelosi and Lujan must immediately step down from their leadership positions. Anything less is unacceptable.
Keep tabs on the Democrats. Sign up for news.
Keep tabs on the Democrats. Sign up for news.