"Least scrutinized" Candidate Joe Biden Misled About His Involvement in Hunter's Lucrative Burisma Position
Joe Biden lied to the American people about his involvement with Hunter's position on the board of Burisma.
October 14, 2020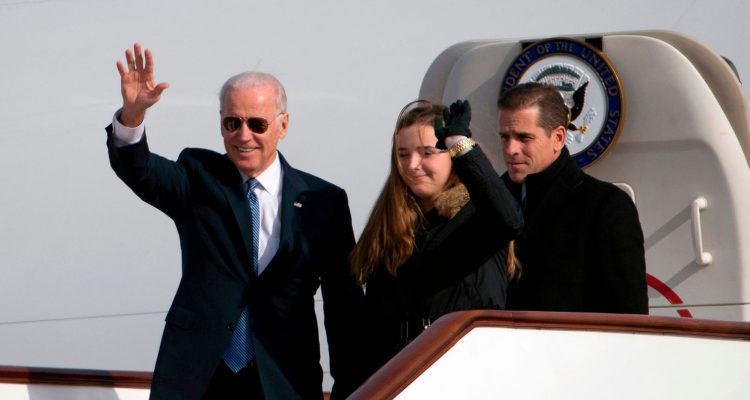 Since Joe Biden bumbled his way through the Democratic primary, he's faced the least amount of media scrutiny of any presidential candidate in modern history. Axios laid out several metrics that paint an extremely disturbing picture:
Since Aug. 31, Biden has answered less than half as many questions from the press as Trump — 365 compared with 753.
Joe Biden went almost three months without taking questions from beat reporters.
Biden has yet to be pinned down on an array of legitimate questions, including: Adding new justices to the Supreme Court, Medicare for All, police funding, Pentagon spending, fracking, reparations for African Americans, the Green New Deal and his support for the 1994 crime bill.
Millions of Americans are casting their ballots without knowing Joe Biden's positions on monumentally important issues – and he openly said they don't deserve to. A new report today from The New York Post further emphasizes how much Biden has gotten away with.
You might remember a period of time during the Democratic primary in which Biden defended his son Hunter's lucrative position on the board of Burisma, a Ukrainian energy company. He flatly denied ever speaking to Hunter about his overseas business dealings, despite overseeing diplomatic efforts in the country for the Obama Administration. He lied.
The New York Post: "Hunter Biden introduced his father, then-Vice President Joe Biden, to a top executive at a Ukrainian energy firm less than a year before the elder Biden pressured government officials in Ukraine into firing a prosecutor who was investigating the company, according to emails obtained by The Post."

"'Dear Hunter, thank you for inviting me to DC and giving an opportunity to meet your father and spent [sic] some time together. It's realty [sic] an honor and pleasure,' the email reads.
There are other emails from top Burisma officials urging Hunter Biden to use "his influence" to protect the company from an investigation by Prosecutor General Viktor Shokin and taxes imposed by the Ukrainian cabinet. Joe Biden bragged about pressuring the Ukrainian president to fire Shokin – who was investigating Burisma and Hunter – by threating to withhold a $1 billion U.S. loan.
"Shokin has said that at the time of his firing, in March 2016, he'd made 'specific plans' to investigate Burisma that "included interrogations and other crime-investigation procedures into all members of the executive board, including Hunter Biden."
Bottom line: Joe Biden misguided the American people about his involvement with Hunter's position on the board of Burisma. This is just one egregious example of how a lack of media scrutiny has allowed Biden to enter the final stretch of a presidential election with so many questions left unanswered.
Keep tabs on the Democrats. Sign up for news.
Keep tabs on the Democrats. Sign up for news.