Liberals Pounce on Joe Biden's Hyde Amendment Support
In 1973, Biden said the Supreme Court went "too far" protecting abortion rights in the Roe v. Wade decision and said that a woman should not have the "sole right to say what should happen to her body."
June 6, 2019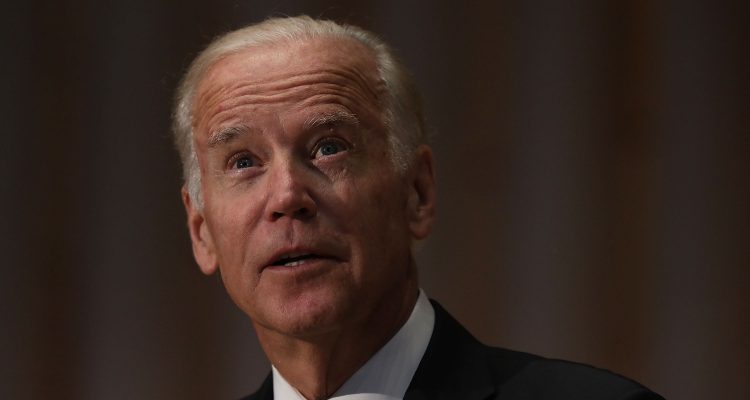 Joe Biden's stance on abortion has changed quite a bit over his long tenure in public office. In 1973, Biden said the Supreme Court went "too far" protecting abortion rights in the Roe v. Wade decision and said that a woman should not have the "sole right to say what should happen to her body."
By the 1980's Biden had softened his stance on abortion and came to support a woman's right to obtain an abortion, but still remained opposed to using federal funding to pay for the procedure stating:
"If it's not government's business, then you have to accept the whole of that concept, which means you don't proscribe your right to have an abortion and you don't take your money to assist someone else to have an abortion."
Biden voted multiple times against funding abortions as part of the health care plan that was provided to federal employees and in federal prisons—with the exception of where it was medically necessary for the mother. In 1984, Biden supported the Reagan Administration's Mexico City Policy, banning federal funding for organizations around the world that provide abortion counseling or referrals.
In 1986, The New York Times described Biden as having "taken positions on both sides of the abortion issue." And in the lead up to his first presidential bid the National Women's Political Caucus noted that Biden's votes were "usually anti-choice."
In a 1994 letter, Biden claimed to have voted against federal funding of abortions "on no fewer than 50 occasions." In 2007, Biden did not cast a vote in favor of the Hyde Amendment, but voiced support for it.
By 2012, Biden's position had evolved again when he stated that the government does not have a right to tell women they "can't control their body." However, in a 2015 interview with Catholic Magazine, Biden stated that he was "prepared to accept" that life begins at the "moment of conception."
Biden is now making his third bid for the presidency at a time when the Democratic party has taken a hard left turn. In May 2019, Biden was questioned about the Hyde Amendment by an ACLU activist and told the activist the amendment "can't stay."
Although Biden's flip flop on the Hyde Amendment appealed to the far-left base of the party, it drew criticism from pro-life Democrats. Kristen Day, the executive director of Democrats for Life, told National Review, "Biden is making a critical error flip-flopping on his position."
Less than a month later, Biden's campaign told NBC News that he still supported the Hyde Amendment and insisted that Biden "misheard" the ACLU activist's question. In an attempt to defend Biden's pro-choice credentials with the left, the campaign argued Biden's support of the Roe v. Wade decision was clear through his opposition to the confirmation of Robert H. Bork to the Supreme Court back in 1987.
Keep tabs on the Democrats. Sign up for news.
Keep tabs on the Democrats. Sign up for news.