Major Cuomo Donor Gets Major Favor From Cuomo Administration
If Governor Andrew Cuomo's administration is known for anything it's how shady everyone from the governor on down operates. Today, the Albany Times-Union is out with a story that once again proves that point. Crystal Run is a company that operates health insurance plans in New York. They are also big political donors to Governor […]
August 28, 2017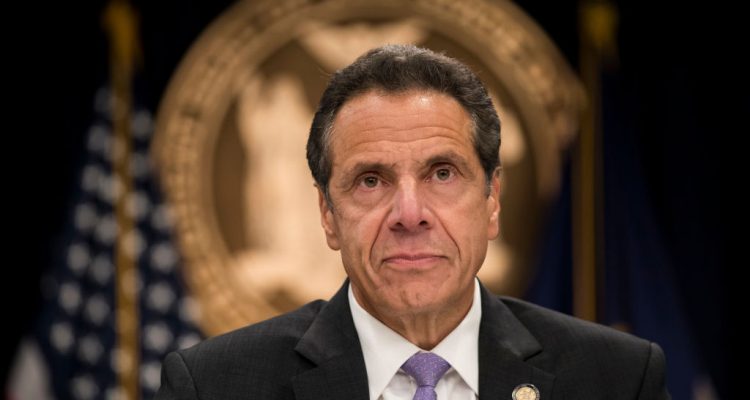 If Governor Andrew Cuomo's administration is known for anything it's how shady everyone from the governor on down operates. Today, the Albany Times-Union is out with a story that once again proves that point.
Crystal Run is a company that operates health insurance plans in New York. They are also big political donors to Governor Cuomo, giving at least $400,000 to his various campaigns over the years, according to the Times-Union. This year, Crystal Run Health Plan certainly got their money's worth, getting approval by Governor Cuomo's Department of Financial Services to massively hike their Obamacare premiums, almost doubling the nearest increase:
"For 2017, the Department of Financial Services – which must approve rate increases for companies on the New York Affordable Care Act market – allowed Crystal Run Health Plan to increase its rates by 80.5 percent for individual plans and 58.5 percent for small group plans. That was the highest in both categories by far for any non-Crystal Run company, with the next highest increase approved by DFS for individual plans 29.2 percent. The approved rates were announced by DFS in August 2016."
Unsurprisingly, Crystal Run's Obamacare premium spikes are having a brutal impact on their customers, something that fell on the deaf ears of the Cuomo administration:
"Public comments about the huge 2017 hikes, posted on DFS' websites, show concern among customers of the company, who lobbied DFS not to approve them. 'If they get this HUG[E] increase, my premium will just about double,' wrote one. 'That is crazy.' 'Crystal run [k]new exactly what they were doing by offering their plans in the beginning,' wrote another. 'I feel as though this is a bait and switch.'"
Governor Cuomo has long prioritized his political future over the well-being of New Yorkers across the state. These latest despicable actions demonstrate that he cares more about lining his donors' pockets at the expense of New York families, as well.
Keep tabs on the Democrats. Sign up for news.
Keep tabs on the Democrats. Sign up for news.