Manchin Shows How Unserious He Is About Fixing Obamacare
Due to Congressman Tom Price's tremendous stature in the debate over Obamacare, how individual Senators voted on Price's nomination to become Health and Human Services Secretary can be used as a proxy for how committed they are about fixing Obamacare. One senator who failed that test is Senator Joe Manchin (D-WV). Last night, Manchin voted […]
February 9, 2017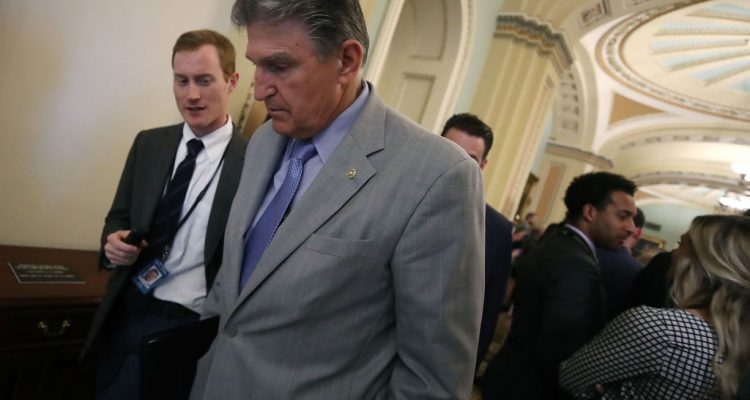 Due to Congressman Tom Price's tremendous stature in the debate over Obamacare, how individual Senators voted on Price's nomination to become Health and Human Services Secretary can be used as a proxy for how committed they are about fixing Obamacare. One senator who failed that test is Senator Joe Manchin (D-WV). Last night, Manchin voted against invoking cloture on Price's nomination. This clearly shows West Virginia voters that when it comes fixing Obamacare, Manchin is not someone they can rely on to do the right thing.
Obamacare premiums are set to rise by an average of 32% in West Virginia in 2017, way above the national average. By voting against Price, Senator Manchin has turned his backs on those West Virginians suffering from Obamacare's broken promises.
Congressman Price has spoken numerous times, since his nomination, about the need to repeal and replace Obamacare. During his time in Congress, Price put forward the Empowering Patients First Act, which would "repeal most of the sections of Obamacare and shift toward what Republicans call a 'market-based' approach." In fact, Price's nomination was a "signal" of the seriousness of the forthcoming repeal process:
"He is also a vocal critic of the Affordable Care Act, the healthcare law better known as Obamacare, and his appointment perhaps signals Trump's seriousness in intending to dismantle the law."
Manchin has a lot of explaining to do back in West Virginia.
Keep tabs on the Democrats. Sign up for news.
Keep tabs on the Democrats. Sign up for news.