Manchin Wants To Help Replace Obamacare, Contradicting Schumer
This week new Senate Minority Leader Chuck Schumer, in an attempt to emulate Harry Reid-style obstructionism, announced that "not a single Democrat" would help with the repeal and replace of Obamacare. Apparently Schumer doesn't know his own Democratic caucus that well because today, Senator Joe Manchin (D-WV), told West Virginia's MetroNews that he wants to […]
January 12, 2017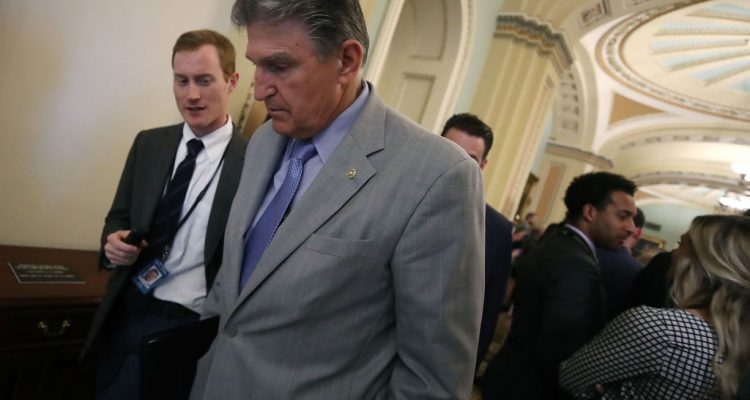 This week new Senate Minority Leader Chuck Schumer, in an attempt to emulate Harry Reid-style obstructionism, announced that "not a single Democrat" would help with the repeal and replace of Obamacare.
Apparently Schumer doesn't know his own Democratic caucus that well because today, Senator Joe Manchin (D-WV), told West Virginia's MetroNews that he wants to sit down with Republican leaders to help fix Obamacare:
"West Virginia Sen. Joe Manchin said Thursday that he has contacted Republican leaders offering to help bring fellow Democrats on board for fixes to Obamacare that he portrayed as 'repair' of the existing system rather than the GOP-touted replacement. Manchin has told GOP leaders that he's 'happy to sit down with you to see if we can find a pathway forward,' he told his home state's MetroNews radio station on Thursday."
Manchin's announcement today is especially significant given that Senator Schumer also recently elevated Manchin onto his leadership team. While Reid was an expert at holding Senate Democrats together to obstruct the Senate, today's news shows that Schumer is still struggling with his new role.
Keep tabs on the Democrats. Sign up for news.
Keep tabs on the Democrats. Sign up for news.