Mark Kelly Promised a Daily Public Schedule, But Refuses to Include Fundraisers He Attends
Kelly won't include all of his daily events on his daily public schedule if elected.
July 31, 2019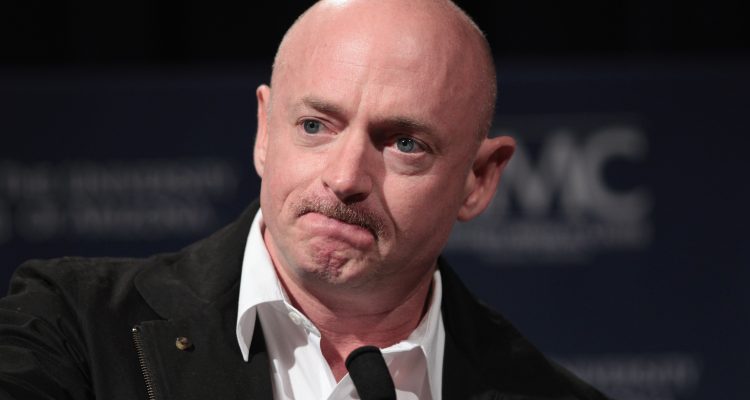 Mark Kelly has made a 'No Corporate PAC Money' pledge a centerpiece of his messaging during the early stages of his Arizona Senate campaign.
Has Kelly completely disconnected himself from corporate money, though? It's more complicated than it seems. In fact, he has still been giving paid speeches to corporate clients at the same time he's been running for political office.
The Intercept: "Asked if Kelly would continue giving paid speeches, Peters said Kelly 'has made some previous commitments that he will fulfill, but is not taking any additional engagements.'"
His personal financial disclosure shows that Kelly earned $1.8 million for giving paid speeches in the previous eighteen months.
So while he promised not to line his campaign coffers with corporate money, he figured there was nothing wrong with lining his own pockets with corporate money.
Kelly's no Corporate PAC pledge is nothing more than a gimmick. He still raises money from corporate lobbyists who are the financial source for corporate PAC accounts. The Arizona Republic explored Kelly's fundraising habits and found Kelly's relationship with corporate dollars to be more complicated than he led on.
Arizona Republic: "Kelly has headlined a fundraiser in Washington, D.C., hosted by lobbyists whose corporate clients include Wal-Mart, Exxon, Comcast and the pharmaceutical industry lobby, according to its website.

"And even now, he continues to earn money on the speakers circuit from some groups aligned with business interests.

"While campaigning, Kelly points to the influence corporations and moneyed interests have on issues like health care and climate change. At the same time, he is faced with having to square the underlying spirit of his pledge with his activities outside the campaign."
Kelly's complicated relationship with corporate money doesn't end there. In a recent interview, Kelly was asked whether his pledge to put his public schedule on his website will include fundraisers. He said that he wouldn't include them since it wasn't part of the official role as a member of the U.S. Senate.
ANCHOR: Would you include all fundraisers you might attend after hours as elected officials do?

KELLY: Yeah, I don't think so. I mean, that's not in the plan because that's not part of your official role as a member of the United States Senate.

ANCHOR: But it does shed light on what a senator representative is doing who they're meeting with and who's raising money for them.

KELLY: Yes, certainly.

ANCHOR: And you've made that an issue in your campaign to show that.

KELLY: Yeah, and you know I think one of the biggest problems we face today as a country is the amount of corporate money, corporate PAC checks that go into the campaigns of members of Congress, House members and US Senators and how it affects our system. It makes it so hard for things to get done. That's why on day 1 of my campaign I took a stance that I'm not going to take any corporate PAC money.

Keep tabs on the Democrats. Sign up for news.
Keep tabs on the Democrats. Sign up for news.