November 27, 2017
McCaskill Wants To Hide Her Private Plane Flights From Missourians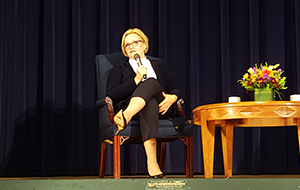 Missouri might be the "Show Me State," but one thing Senator Claire McCaskill (D-MO) wants to avoid showing Missouri voters at all costs is her expensive private jet flights. According to a new report this morning by the Washington Free Beacon, Senator McCaskill has gone as far as having her private jet operators write to the FAA to block the public disclosure of her private jet flights:
"The company hired by McCaskill to operate the plane, a 2009 Pilatus PC-12/47E, wrote to the FAA earlier this year in April to ask that tracking information on the plane be blocked from the public, according to email records obtained by the Washington Free Beacon through a Freedom of Information Act request."
Senator McCaskill's extensive use of her private jet has been a perpetual political problem for the Senator. Yet as anyone familiar with the Streisand effect knows, by seeking to hide use of her private jet, all Senator McCaskill has done is ensure that private jet flights take an even more prominent place in the minds of Missouri voters.