New Hampshire Dems Want Fresh Faces for 2020
The Chairman of the Democratic Party in New Hampshire, Ray Buckley, stated that he wants to see the Party's 2020 presidential nominee be someone under 55 years old: "I really think it's important that we do what we can to bring up the next generation of leaders and showcase them," longtime New Hampshire Democratic Party […]
April 17, 2018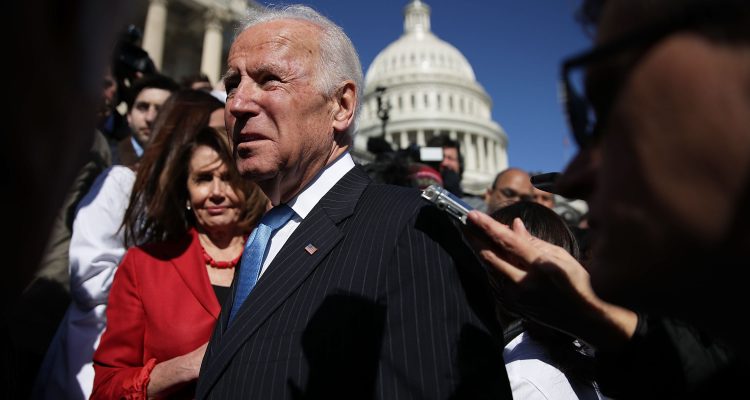 The Chairman of the Democratic Party in New Hampshire, Ray Buckley, stated that he wants to see the Party's 2020 presidential nominee be someone under 55 years old:
"I really think it's important that we do what we can to bring up the next generation of leaders and showcase them," longtime New Hampshire Democratic Party Chairman Ray Buckley told the Monitor.

"I think our next president is going to be somebody that's under 55 and I think we need to start getting to know them," he added.
As the first primary state, this is bad news for former Vice President Joe Biden, who is 75. Biden is seen as a frontrunner for the Democratic nomination.
Independent Journal Review: Biden Not Ruling Out 2020 Run, Hopes 'Other Folks Step Up'
Politico: Joe Biden Is the Front-runner. Uh-Oh.
Buckley's statement displays the turmoil among Democratic leaders regarding the future direction of the Party after its defeat in 2016.
It would also exclude Vermont Senator Bernie Sanders and Massachusetts Senator Elizabeth Warren from the list of contenders, as they are both over 55 as well.
Keep tabs on the Democrats. Sign up for news.
Keep tabs on the Democrats. Sign up for news.