New John Adams Ad Highlights Critical Immigration Issue
Out-of-touch California billionaire Tom Steyer has made keeping Virginia blue a priority of his in 2017. Today, he spoke with Politico about his big investment into turning out Democrats in November. While helping Lt. Governor Ralph Northam's gubernatorial campaign is the top priority, Steyer's millions will help Democrats, including Attorney General Mark Herring too: "Steyer's […]
September 28, 2017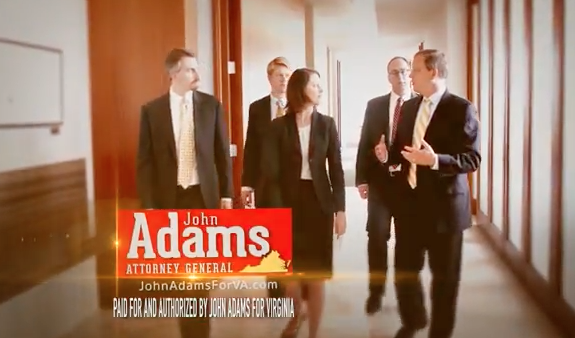 Out-of-touch California billionaire Tom Steyer has made keeping Virginia blue a priority of his in 2017. Today, he spoke with Politico about his big investment into turning out Democrats in November. While helping Lt. Governor Ralph Northam's gubernatorial campaign is the top priority, Steyer's millions will help Democrats, including Attorney General Mark Herring too:
"Steyer's political group, NextGen America, is spending $2 million to turn out young voters and college students for Northam, currently Virginia's lieutenant governor. NextGen has 70 paid staffers spread across 25 campuses and has registered 15,000 voters, the group said."
Specifically, one of Steyer's main focuses is on pushing his liberal immigration policies in the commonwealth. On immigration, Attorney General Herring is right in line with Steyer's radical liberal views. In 2014, it was Attorney General Herring who allowed undocumented immigrants living in Virginia to "qualify for in-state college tuition."
While Steyer will try to turn out voters by touting these Democrats' extreme immigration policy views, Republicans are making it clear that's a debate they want to have. Today, the Republican candidate for Attorney General John Adams blasted Attorney General Herring's in-state tuition move in a devastating new ad:
Adams' ad will ensure that voters can see past Tom Steyer's big money efforts, and hear the truth about the many ways Attorney General Herring has been bad for Virginia. Recently, Virginia voters have demonstrated that they're rejecting the influence of out of state special interests with their reaction to Mike Bloomberg's millions. Steyer can expect a similar result.
Keep tabs on the Democrats. Sign up for news.
Keep tabs on the Democrats. Sign up for news.