Fox News: More than 130 arrested at Pelosi's Capitol Hill office amid environmental-activist demonstration
Hundreds of young demonstrators turned out Monday on Capitol Hill to push Democrats on a package of ambitious environmental goals — including a nationwide transition to 100-percent power from renewable sources within as little as 10 years — that's been dubbed the Green New Deal. … Some opponents have cast the goals as idealistic and […]
December 14, 2018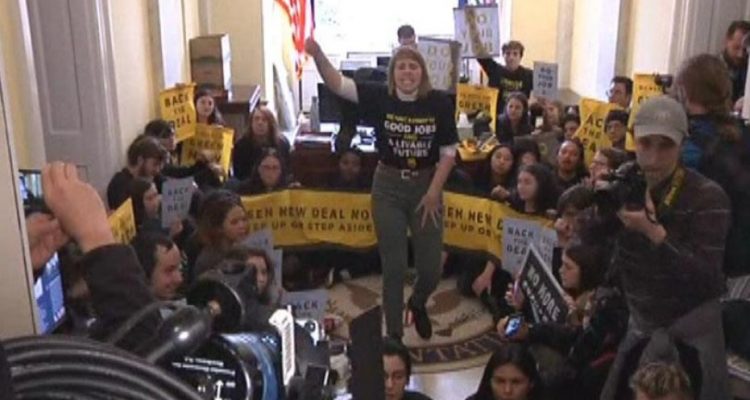 Hundreds of young demonstrators turned out Monday on Capitol Hill to push Democrats on a package of ambitious environmental goals — including a nationwide transition to 100-percent power from renewable sources within as little as 10 years — that's been dubbed the Green New Deal.
…
Some opponents have cast the goals as idealistic and politically risky.
Sarah Dolan, communications director for the conservative opposition research group America Rising, warned that Democratic presidential hopefuls' "race to the left" on climate change, as well as on health care, minimum wage and immigration, would backfire in 2020.
"Being the first to take the most progressive position of the day will only lead to a party that can't compete in the general election as it becomes unrecognizable to independent voters," she said.
…
This is an excerpt from Fox News. For the full article click here.
Keep tabs on the Democrats. Sign up for news.
Keep tabs on the Democrats. Sign up for news.