Politico: Harris and Booker borrow Trump's tactics in Supreme Court fracas
Senate Majority Whip John Cornyn (R-Texas) quipped after Booker let loose his confidential-documents gambit that "running for president is no excuse for violating the rules of the Senate," while Sen. Thom Tillis (R-N.C.) made a subtle joke Wednesday about Booker's lengthy monologues. Judiciary Chairman Chuck Grassley (R-Iowa), known for his dry humor, asked Booker at […]
September 10, 2018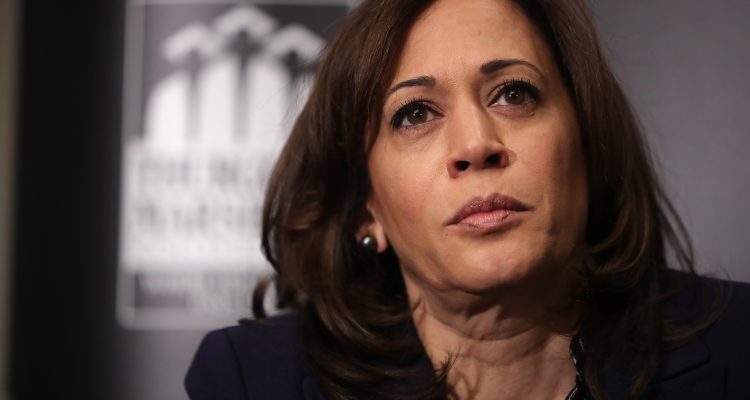 Senate Majority Whip John Cornyn (R-Texas) quipped after Booker let loose his confidential-documents gambit that "running for president is no excuse for violating the rules of the Senate," while Sen. Thom Tillis (R-N.C.) made a subtle joke Wednesday about Booker's lengthy monologues.
Judiciary Chairman Chuck Grassley (R-Iowa), known for his dry humor, asked Booker at one point "how long you're going to say the same thing three or four times."
The Republican National Committee distributed a memo criticizing Booker under the subject line, "Spartacus Of Newark's Performance History," and Sen. Marco Rubio, (R-Fla.) ridiculed Booker on Twitter.
"On this day in 71B.C. the Thracian gladiator Spartacus was put to death by Marcus Licinius Crassus for disclosing confidential scrolls," he wrote. "When informed days later that in fact the Roman Senate had already publicly released the scrolls, Crassus replied 'Oh, ok, my bad.'"
The conservative opposition group America Rising kept a running tally of how many minutes of his own questioning time Booker used to speak, which dwarfed the number of minutes the nominee spent responding. Gayle Trotter, a spokeswoman for the conservative Judicial Crisis Network, urged red-state Democrats to reject the "embarrassing performance" by their liberal colleagues on the panel, singling out Booker and Harris.
This is an excerpt from Politico. To read the full article click here.
Keep tabs on the Democrats. Sign up for news.
Keep tabs on the Democrats. Sign up for news.