On Day Five, Clinton And Obama Still Silent On Their Deep Weinstein Ties
The furor surrounding Harvey Weinstein and his longstanding ties to prominent Democrats shows no sign of fading. In part, that's because the two most recent Democratic Presidential candidates, former President Barack Obama and former Secretary of State Hillary Clinton, have been conspicuously silent on Harvey Weinstein's despicable actions, their ties to him, and the money […]
October 10, 2017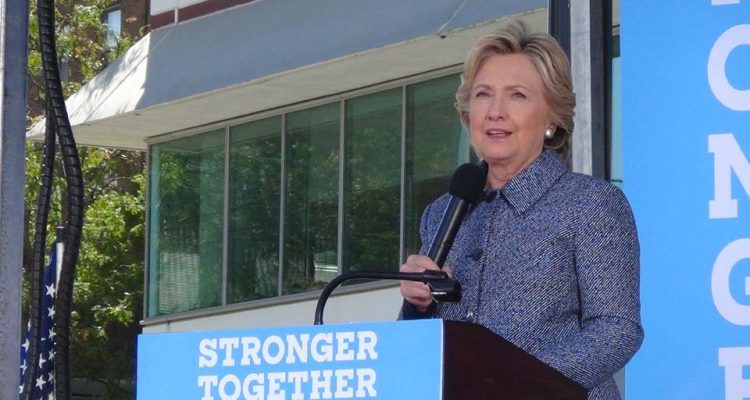 The furor surrounding Harvey Weinstein and his longstanding ties to prominent Democrats shows no sign of fading. In part, that's because the two most recent Democratic Presidential candidates, former President Barack Obama and former Secretary of State Hillary Clinton, have been conspicuously silent on Harvey Weinstein's despicable actions, their ties to him, and the money he's donated to their campaigns over the years.
Since 2011, Weinstein donated $71,600 to President Obama and $38,990.45 to Secretary Clinton, yet, according to CNN, neither has made a single comment about the disgraced movie producer:
"But former Democratic Presidents Barack Obama and Bill Clinton, as well as former Secretary of State Hillary Clinton — all of whom have longstanding ties to Weinstein, a major Democratic Party fundraiser — have not publicly addressed the accusations. Representatives for the Clintons have not responded to comment for this story, and Obama's office declined to comment. Clinton did not mention Weinstein during an appearance Monday night at the University of California, Davis, as part of her book tour, her first public appearance since the story broke."
And while many prominent Democrats, like Senators Elizabeth Warren and Chuck Schumer, have donated to charity the money Weinstein has given their campaigns, Obama and Clinton have made no move to do that either. Both could easily donate their Weinstein campaign contributions too, given that Hillary For America had $986,363 and Obama for America still had $226,976 cash on hand, according to their most recent FEC filings.
The silence of Clinton and Obama is not sustainable for much longer though. Already, this morning Senator Tim Kaine, Clinton's running mate is being pressed on her silence. Meanwhile last night, another Democratic Senator Richard Blumenthal called on Clinton to donate her Weinstein contributions to a worthy cause:
Even George Clooney, who has worked with Weinstein in the past, has said that all Democrats should "give the money back or donate it to good causes."
President Obama and Secretary Clinton both have deep ties to Weinstein that go back many years. Yet, Weinstein's actions have been so abominable that nothing should have stopped them from completely repudiating him immediately. As the New York Times Editorial Board powerfully wrote on Friday, "If such powerful leaders take the money and stay mum, who will speak for women like Mr. Weinstein's accusers?"
Keep tabs on the Democrats. Sign up for news.
Keep tabs on the Democrats. Sign up for news.