Paycheck to Paycheck: Americans Struggle in Democrats' Broken Economy
Americans are struggling in Democrats' broken economy.
November 30, 2022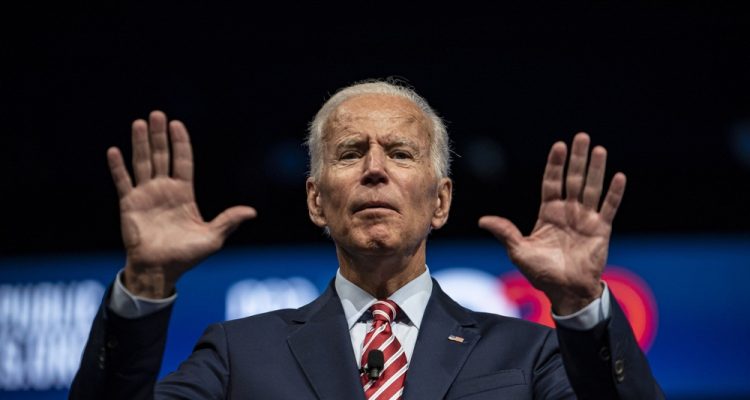 Democrats' broken economy continues to spiral towards recession as employers added far fewer jobs than expected in November. Some industries, including manufacturing and financial services, are reporting job losses.

Fox Business: Private payroll job growth slowed sharply in November, evidence that the historically hot labor market is finally starting to cool off, according to the ADP National Employment Report released Wednesday morning.

Companies added just 127,000 jobs last month, missing the 200,000 gain that economists surveyed by Refinitiv had predicted…

The biggest losses, meanwhile, were in the manufacturing industry, which saw payrolls decline by 100,000. Professional and business services lost 77,000 jobs, and financial activities shed 34,000.
Other data paints an even bleaker picture of the economy. The number of job openings fell more than expected, and pending home sales declined for the fifth consecutive month. Americans remain pessimistic about the economy, with a strong majority saying the economy is already in a recession. Inflation — fueled by Democrats' reckless spending — continues to outpace wage gains, giving workers an effective pay cut, and most Americans say they are living paycheck to paycheck.

CNBC: As of October, 60% of Americans were living paycheck to paycheck, according to a recent LendingClub report. A year ago, the number of adults who felt stretched too thin was closer to 56%…

Not only are day-to-day expenses higher, but inflation has also caused real wages to decline. Real average hourly earnings are down 3% from a year earlier, according to the latest reading from the U.S. Bureau of Labor Statistics. A separate report by Salary Finance found that two-thirds of working adults said they are worse off financially than they were a year ago.

Already, credit card balances are surging, up 15% in the most recent quarter, the largest annual jump in more than 20 years.

Over 60% of Americans are living paycheck to paycheck in Joe Biden's economy.

Nearly 40% of workers are considering a second job to stay afloat.

Hardworking Americans cannot afford to pay the cost of Democrats' reckless spending any longer.

— House Republicans (@HouseGOP) November 25, 2022

Bottom Line: Americans are struggling in Democrats' broken economy.
Keep tabs on the Democrats. Sign up for news.
Keep tabs on the Democrats. Sign up for news.