February 28, 2019
Pelosi Has No Control Over Her Caucus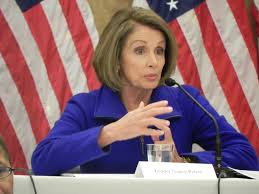 Politico is reporting this afternoon that Pelosi threatened to pull DCCC support from members who voted with Republicans on motions to recommit going forward.
"Pelosi also warned that Democrats who voted with Republicans on the "motion to recommit" could become a lower priority for the Democratic Congressional Campaign Committee, although her threat may be more bluster than reality, according to Democratic lawmakers and aides."
The wheels are coming off and the bad press of the past day didn't help.
The Washington Post: Surprise GOP tactical win in House exposes divisions in Democratic leadership
Politico: House Democrats weigh rules change after GOP floor victory
Pelosi has no control over her caucus and AOC is threatening to bully moderate members into abandoning the voters that sent them there.