Pete Buttigieg Fails to Govern as Violent Crime Rates Rise in South Bend
South Bend's violent crime rates have risen year over year since Mayor Pete was elected.
July 9, 2019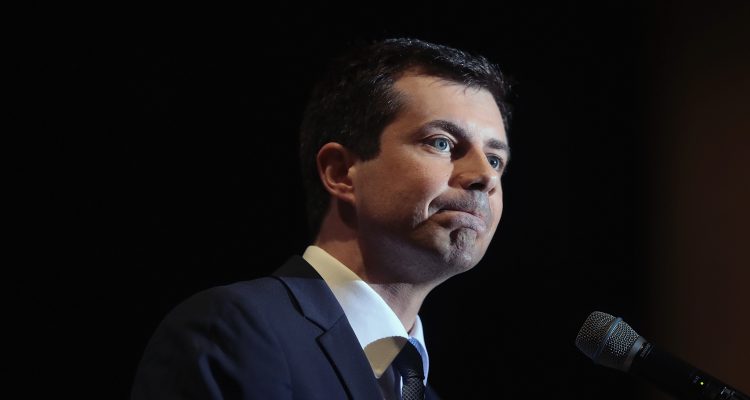 Pete Buttigieg has struggled with backlash from his handling of a police-involved shooting. The incident has inflamed tensions between Mayor Pete and South Bend's black community and has translated to his terrible performance amongst black voters in early 2020 Democratic Presidential Primary polls.
Buttigieg's tensions with the black community in South Bend is about more than just this recent police shooting. In 2012, Mayor Pete fired the popular black Police Chief and replaced him, against community wishes, with a chief from the northeast who eventually faced multiple accusations of racism.
The much talked about changes Buttigieg has implemented in South Bend haven't applied to public safety. South Bend "has seen a dramatic increase in violent crime since Mayor Pete Buttigieg took office 2012, raising doubts about his ability to govern the city of 100,000," according to data reviewed by the Washington Free Beacon.
The data showed that crime has risen year over year since Buttigieg has taken office. Last year the number spiked to the highest number in twenty years. Data for 2019 is not available. However, there was a shooting in each of the first ten days of June.
Crime rates usually spike in the hot summer months and the activity in June signals that 2019 won't be much different.
Buttigieg attempted to address the violent crime problems in 2013 by creating a city commission. The commission was mired in scandal as one of the anti-violence counselors assaulted his wife and threatened to shoot her.
One particularly alarming statistic was the rise in aggravated assaults after Buttigieg took office.
Washington Free Beacon: "The rise in aggravated assaults is likely driven by a lack of "proactive policing," former Common Council president Derek Dieter told the Washington Free Beacon. A former South Bend police officer himself, Dieter said that South Bend's decision under the Buttigieg administration to cut its drug unit and traffic bureau cut down the department's ability to take preventative measures against violent crime.

"Probably 50 percent or more of drug and gun arrests are through traffic stops," Dieter said. "If people know they're not going to get stopped, they know they can get away with it."

"In addition, Dieter said the lack of interaction with police officers and the communities they serve outside of criminal confrontations engenders a mutual disrespect between the two groups.

"Take that into consideration, and then there's no real plan to reach the community," Dieter said of the police department. "That's why there is a distrust of the police department, because the police really don't know how to do it."
The crime problems raise the question of whether Buttigieg is ready to govern the country if he can't govern the city of 100,000 people.
Keep tabs on the Democrats. Sign up for news.
Keep tabs on the Democrats. Sign up for news.