POLL: NJ Dems are Lukewarm on #Booker2020
Earlier this month, we heard all about Cory Booker's "burden" in a glowing profile piece for which he just had to participate. Seated in the back of his air-conditioned black Chevy Suburban on a hot July day, Booker is depicted as struggling with a looming prospect of a 2020 presidential run charactized as "a burden, […]
September 25, 2017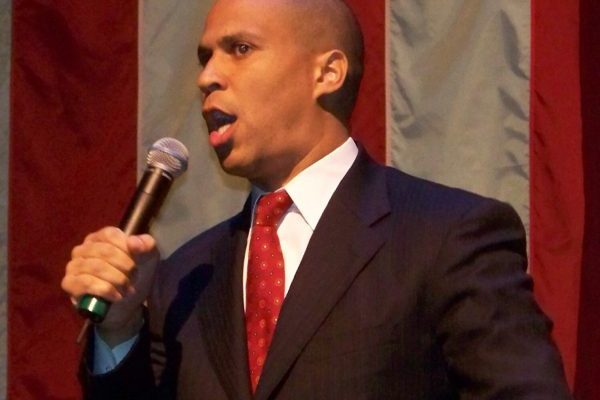 Earlier this month, we heard all about Cory Booker's "burden" in a glowing profile piece for which he just had to participate. Seated in the back of his air-conditioned black Chevy Suburban on a hot July day, Booker is depicted as struggling with a looming prospect of a 2020 presidential run charactized as "a burden, blessing, and balancing act." Cue the violins.
But after seven years as mayor of the largest city in the state and four years in the Senate, do Garden State voters even want him to head to the White House? According to a new poll, the response is decidely mixed: "[s]ome 44 percent of the state's Democrats said Booker should run, compared with 27 percent who said he shouldn't and 28 percent who were undecided."
Aside from tepid support from his own state's Democratic base, Booker faces some other issues. Despite his recent moves to the left to support single payer health care, progressives remain skeptical of his liberal credentials. A top Newark official was just sentenced to 8 years in federal prison for a $1 million dollar kickback scheme that occurred on Booker's watch. And, most recently, Booker has been his fellow Senator Bob Menendez' biggest cheerleader during his federal corruption case, taking a front row seat at the trial and donating $20,000 to Menendez' legal defense fund, even though his approval ratings are rapidly declining.
Turns out that there are some things that a 2,000+ word profile – or even 140 characters – just can't fix.
Keep tabs on the Democrats. Sign up for news.
Keep tabs on the Democrats. Sign up for news.