Prominent Democrats Stand By Robert Menendez
While the charges against Menendez are very serious, prominent Democrats continue to put politics over ethics and are standing by him. First, Senator Cory Booker (D-NJ) actually attended the opening day of Senator Menendez's trial, hugging him, and sitting in the front row: "In a show of support for his Garden State colleague, US Sen. […]
September 6, 2017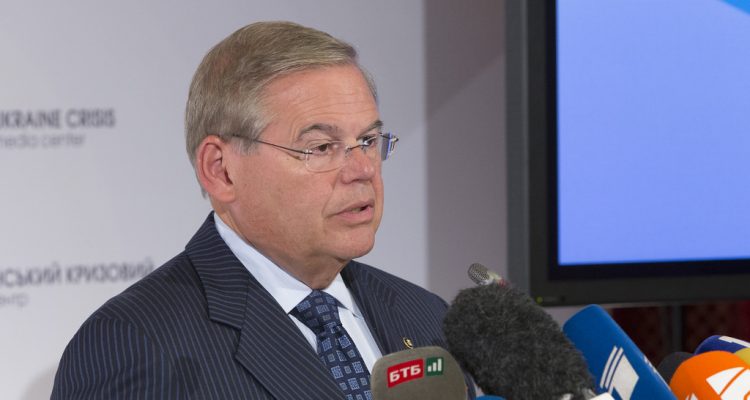 While the charges against Menendez are very serious, prominent Democrats continue to put politics over ethics and are standing by him. First, Senator Cory Booker (D-NJ) actually attended the opening day of Senator Menendez's trial, hugging him, and sitting in the front row:
"In a show of support for his Garden State colleague, US Sen. Cory Booker showed up for the start of Sen. Robert Menendez's bribery trial Wednesday. Booker sat in the first row right behind fellow Democrat Menendez, the senior senator from New Jersey, who is on trial for accepting bribes from a wealthy West Palm Beach eye doctor who was convicted of earning millions cheating Medicare."
This afternoon it was Minority Leader Chuck Schumer's (D-NY) turn. During a Senate press conference, Schumer dodged a question about whether he'd stand by Menendez if he were convicted:
Senate Democrats have a choice to make. They can either stand by their scandal-plagued fellow Senate Democrat or they can stand up for good government. In their actions and statements today, it's clear that Democrats have chosen the former. Voters will remember that after the trial is over.
Keep tabs on the Democrats. Sign up for news.
Keep tabs on the Democrats. Sign up for news.